Barclay Earth Depot stands as the top choice in Lakeland, FL, for an extensive selection of high-quality fill dirt solutions. Whether you're venturing into construction or aiming to enhance your landscape, our team of skilled professionals is prepared to provide customized fill dirt options perfectly suited to your specific needs.
Why Choose Earth Depot for Fill Dirt in Lakeland, FL
Unparalleled Excellence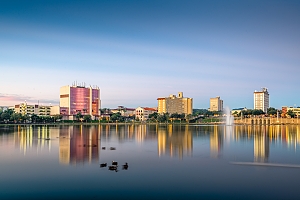 We are dedicated to procuring the utmost quality fill dirt, surpassing industry standards in Lakeland, FL. Our commitment to excellence guarantees that your endeavors will be built upon a resilient and steadfast foundation.
Skilled Advisory
Benefit from our team's extensive practical knowledge accumulated over years of experience. Rely on us to offer the expertise required to suggest the ideal fill dirt tailored to your unique undertakings.
Tailored Artistry
Every project possesses its distinct character. This understanding underscores our approach, as we acknowledge that individuality is key in Lakeland, FL.
Types of Fill Dirt We Offer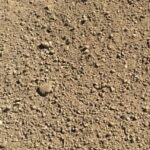 Screened Fill Dirt
Experience our meticulously screened fill dirt, a symbol of exceptional quality and meticulous precision. Enhance your construction and landscaping projects with the confidence of a flawless, debris-free base. Opt for screened fill dirt and achieve results that resonate with excellence in each granule.
Unscreened Fill Dirt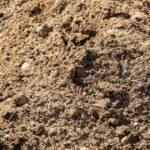 Unsifted fill dirt maintains its inherent texture, preserving the original composition of the soil, complete with embedded rocks and debris. This unrefined soil variety offers economic advantages, making it a preferred choice for tasks requiring efficiency. It is commonly utilized for activities such as filling excavated spaces and leveling extensive areas.
Clean Fill Dirt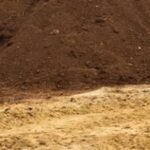 Refined fill dirt refers to soil free from additional inorganic components like debris, metals, and glass. This environmentally mindful option is devoid of harmful substances, ensuring the safety of humans and wildlife alike. Retaining its intrinsic natural particles, it stands as a thoughtful choice for a variety of projects.
Choose Lakeland, FL Fill Dirt Experts
Embrace the assurance of expertise and unwavering commitment by choosing Barclay in Lakeland, Florida. Our meticulously chosen, sourced, and refined fill dirt is supported by professionals who truly understand the complexities of your projects, whether they involve landscaping or construction.
Enhance your endeavors with the exceptional fill dirt options provided by Barclay. Contact us today and allow us to guide you toward your path to success.