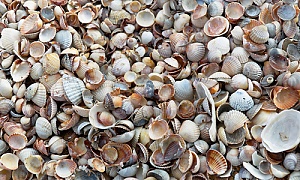 Washed shells are commonly found in many coastal states, including Florida. When shells are recycled (as they are renewable resources that are often locally mined) and used as material for construction and landscaping projects, they are known as "aggregates." Barclay Earth Depot is proud to provide unique and high-quality washed shell aggregate for these projects. Here is a close look at what makes this type of aggregate unique.
Properties Of Washed Shell Aggregate
Large amounts of hard, empty shells are generated every year by oyster farming and many of these shells frequently end up in landfills as by-product waste. There are many different types of shells, including oyster shells, clamshells, periwinkle shells, scallop shells, and mussel shells. They come in various colors, including white, (or off-white) yellow, and gray. As sea mammals naturally die year after year, their shells become replenished. Given that road and highway construction and maintenance cause natural aggregates to become depleted, shells function as a less-expensive replacement for these aggregates, which are often used in projects involving concrete or hot mix asphalt (HMA), which is a mixture of stone, gravel, or sand that is bound by asphalt cement, which is made from crude oil.
Washed shells are shells that have been cleaned and dried (per construction project standards) after processing and screening, which is the process of separating aggregates into different size categories. They are generally small or medium in size (and thus are turned into "fine" or "coarse" aggregates) and often have a distinct shine after they have been washed of all impurities, such as hazardous chemicals. Shells can often be washed first with cold water and then with hot water that contains vinegar. They can then be sun-dried and exposed to additional heat from specialized ovens for disinfection and dehydration.
Common Uses Of Washed Shell Aggregate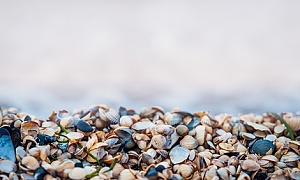 Washed shell aggregates can be used for a variety of landscaping and construction projects. These include pathways, driveways, garden beds, filter systems, mulch, and xeriscaping, which is the process of landscaping an area with little or no irrigation. Washed shells thus serve as an excellent alternative to other aggregate materials, such as sand, crushed stone, or gravel.
When shells are driven over or walked on, they become crushed into smaller fragments and a stable surface is formed. Thus, the surface is less likely to sustain holes and ruts than one covered in crushed stone might. Shells are also eco-friendly and offer great drainage, given that they are affected by running water. As with any other type of aggregate, be sure to speak with an experienced professional to ensure you are washing crushed shells correctly.
Get High-Quality Washed Shell Aggregate From Barclay
Contact the professionals at Barclay Earth Depot in Florida to learn more about washed shell aggregate. We're a woman-owned aggregate wholesale business dedicated to providing a wide range of high-quality aggregate products to organizations throughout our area. We also oversee the entire process of obtaining all materials needed for construction projects. Call Barclay Earth Depot today at (941) 621-8484 for more information about our washed shell aggregate products or request a quote online today.