Fill dirt is a combination of materials used to level or elevate the ground. Fill dirt also known as subsoil, can typically be found 6 inches beneath the top layer of the ground making it free from organic material. It is important for fill dirt to contain no organic material since organic matter over time breaks down and is susceptible to settling or leaving pockets of air making the ground unstable for any structural foundation. Fill dirt is the ideal material for construction and Florida landscaping projects.
Fill Dirt Uses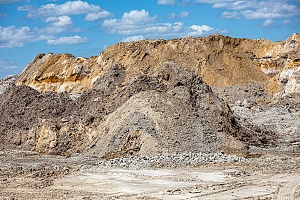 Fill dirt can be used in a multitude of projects whether it is for construction or landscaping.
Some common uses for fill dirt include:
Repairing water drainage issues
Fill dirt offers versatile uses such as correcting water drainage problems. Fill dirt can be used to create low hills and ridges allowing to create and correct drainage pathways allowing for direct water flow.
Leveling/Elevating construction grounds
Fill dirt is typically inexpensive and ready to use making it ideal for large-scale construction projects. Anyone who is working on a property that requires leveling or elevating, fill dirt is the soil for them. This type of soil will provide stability and structural support.
Road/highway construction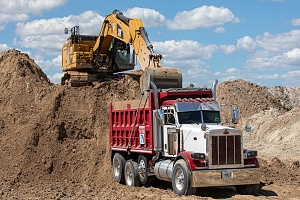 Fill dirt is also commonly used in road/ highway construction. Fill is as a sub-base for roads or used to build up the side of the roads on the highway.
Landscaping and gardening
Landscaping projects that require filling empty spaces or leveling the surface often use fill dirt as a resource. Fill dirt offers stability and affordability.
Types Of Fill Dirt
There are various types of fill dirt used essentially for the same purpose to "fill" it does not necessarily mean that they can be used interchangeably for every project. Therefore, it is important to understand their differences before starting any project.
At Barclay Earth Depot we offer three types of fill dirt. Below is a breakdown of the fill dirt we offer and what it can be used for.
Screened Fill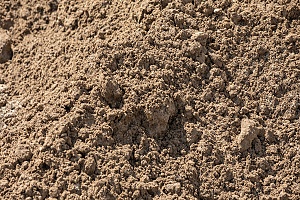 Screened fill is dirt that has gone through a screening process of removing rocks or debris from the finished product. Screened fill is commonly used to fill or level a yard or garden.
Unscreened Fill
Unscreened fill is uninterrupted soil maintaining its natural consistency. This type of soil contains rocks and other debris making unrefined dirt. For these reasons, unscreened dirt tends to be inexpensive and is best used to fill in deep holes and level large areas.
Clean Fill
Clean fill dirt refers to fill dirt that is clean and free of foreign inorganic materials (rubble, metal, glass and other materials). Clean fill is considered environmentally friendly and clean from toxic and dangerous materials to humans and animals. Although clean fill is free of toxic materials it is not screened and will still contain rocks and other debris.
Contact Barclay Earth Depot For All Your Dirt Needs
If you are a fill dirt retailer looking for a dependable supplier with quality product fill dirt product contact Barclay Earth Depot. We have been serving the Florida area for over a decade. At Barclay Earth Depot we only carry high-quality products. Our experienced staff is here to help answer any fill dirt questions. Request a quote online or over the phone at (941) 621-8484 today.