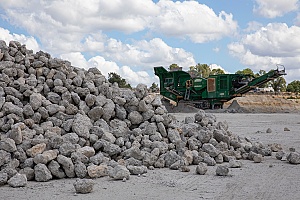 Although most people don't think much about aggregates, these materials constitute the building blocks of many types of construction projects, including roads, highways, buildings, and bridges. Aggregates can be "fine" (small) or "coarse" (large) and even somewhere in-between in certain cases. Without aggregates, we wouldn't have products made of materials such as plastic and glass. Barclay Earth Depot sells a wide variety of aggregate products for all manner of construction projects that involve concrete or asphalt.
Types Of Aggregates
There are various types of aggregates, and each one has a unique set of properties. Here is a close look at each aggregate product.
Crushed Stone
Crushed stone is formed by machines that break large rocks into smaller stones with angular, jagged edges. Common examples of rocks that are processed into crushed stone include granite, dolomite, and limestone. This type of aggregate is great for creating walkways or for decorating flower beds. Crushed stone can take many different colors and is different from process, which is a mixture of crushed stone and sand.
Sand
Sand is extremely coarse and can take various forms, including concrete sand, washed recycled sharp sand, and screened sand. It's natural, is made of quartz or "silicon dioxide," and is normally no more than 4mm thick. Sand aggregates can be used for construction projects such as paving patios or for children's sandboxes. Sand is highly beneficial for construction because it provides bulkiness and strength.
Fill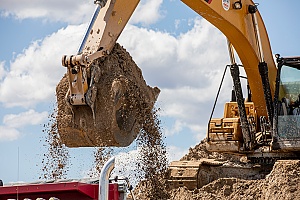 Fill is a material composed of waste derived from construction projects. It can take multiple forms, such as silt fill and clean fill. The former type of fill is made up of small particles and is an excellent option for projects where water drainage must be avoided. Meanwhile, clean fill functions as natural soil.
There are many other types of aggregates, including seashell aggregates and Type 1 MOT aggregates. Ultimately, a "good" aggregate is uniform and has consistent properties. Some need to be dried and cleaned before they're used, either manually or with help from special equipment. (Exposure to the sun or other heat sources is often part of this process.)
Get High-Quality Aggregates From Barclay
Contact the professionals at Barclay Earth Depot in Punta Gorda, Florida to learn more about aggregate products. We're a wholesale aggregate business dedicated to providing organizations and DIYers with high-quality aggregate materials for several types of construction projects. We oversee the entire process of acquiring materials, from beginning to end. Call Barclay Earth Depot today at (941) 621-8484 or request a quote online for more information about our aggregate products.