Fill dirt is commonly used in the construction industry. Fill dirt is found about six inches below the top layer of the ground known as topsoil. The type of dirt has no organic material making it ideal for filling projects. Organic material over time decomposes and settles which can lead to shifting of topsoil making the ground unstable. Fill dirt usually contains a mixture of clay, sand, rocks, or other debris. Fill dirt is the ideal material for construction and landscaping projects.
There are two options to choose from when it comes to fill dirt: screened and unscreened. While they both serve the same purpose to "fill" they both hold different characteristics making each one suitable for different projects.
Unscreened Fill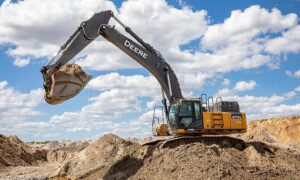 Unscreened fill dirt is soil that has been excavated and has not gone through a screening process of removing rock, sand, weeds, roots and other natural debris. Unscreened fill will vary in texture and consistency making it affordable to use in many projects. This fill works perfectly to fill in large holes or land grading that does not require a specific consistency, aesthetic appeal, or are used as a structural foundation.
Common Uses For Unscreened Fill
Unscreened fill best serves as an aid to structural support systems or foundations.
The common uses for unscreened fill dirt include:
Raising planting beds
Leveling land
Building up the ground around foundations
Securing land around retaining walls
Things To Consider When Buying Unscreened Fill Dirt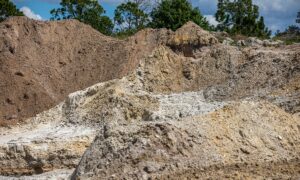 The affordability of unscreened dirt offer provides the opportunity to invest in finer soils for other areas of a project. For this reason, it is important to understand unscreened fill dirt is best to be used in areas that do not offer structural support instead aids structural support systems.
Additionally, it is important to take into consideration where your dirt is coming from. Working with a well-known and experienced wholesale dirt supplier can make a world of a difference in executing any construction or landscaping project.
Reach Out To The Dirt Experts
Barclay Earth Depot is the leading wholesale supplier of dirt products. With over a decade in the aggregate business, we understand the importance of dirt and the different characteristics they have. For more information on the different fill dirt products, reach out to us over the phone at (941) 621-8484 or request a quote online. The experienced dirt professionals are ready to help with any of your dirt needs.