Barclay Earth Depot is your premier source for a diverse range of top-tier fill dirt solutions in Naples, FL. Whether you're entering the realm of construction or seeking to elevate your landscape, our team of experts stands ready to deliver tailor-made fill dirt solutions that match your unique requirements.
Why Choose Earth Depot for Fill Dirt in Naples, FL
Unmatched Quality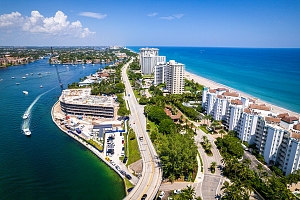 We take pride in sourcing the finest quality fill dirt, meeting and exceeding industry benchmarks. Our dedication to quality ensures your projects have a strong and stable foundation.
Expert Guidance
With years of hands-on experience, our team comprehends the nuances of different projects. Count on us to provide the insights needed to recommend the perfect fill dirt for your specific ventures.
Custom Craftsmanship
No two projects are identical. That's why we specialize in offering custom fill dirt solutions that seamlessly align with your project's distinctive demands.
Types of Fill Dirt We Offer
Screened Fill Dirt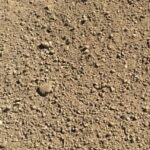 We offer screened fill dirt that stands as a testament to quality and meticulous attention to detail. Elevate your construction and landscaping endeavors with the assurance of a smooth, debris-free foundation. Choose screened fill dirt for a result that speaks of excellence in every particle.
Unscreened Fill Dirt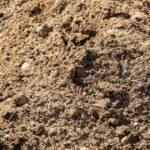 Unscreened fill dirt preserves its inherent texture, retaining the soil's initial composition along with its embedded rocks and debris. This type of unprocessed dirt proves advantageous for economically efficient purposes. It finds frequent application in tasks such as filling excavated cavities and smoothing out vast surfaces.
Clean Fill Dirt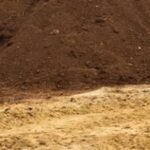 Pure fill dirt pertains to soil lacking extraneous inorganic elements such as debris, metal, and glass. This ecologically conscious alternative is devoid of detrimental compounds, guaranteeing the well-being of both humans and animals. While maintaining its inherent natural particles, it represents a conscientious selection for diverse undertakings.
Why Choose Barclay Earth Depot
In Naples, Florida, when you choose Barclay, you're making a decision backed by expertise and unwavering dedication. Our fill dirt, carefully selected, sourced, refined, and endorsed by professionals who truly grasp the intricacies of your ventures. Whether it's landscaping or construction, rest assured, we have the solutions you need.
Elevate your projects with the superior fill dirt choices offered by Barclay. Reach out to us today for a complimentary consultation and let us pave the way for your success.