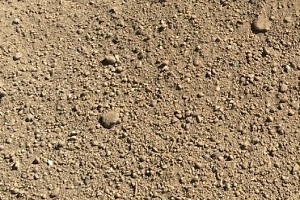 Every construction project begins with the use of fill dirt. Depending on the unique nature of your project, you may need a specific type of fill dirt to provide the even surface and support that your project needs.
The two main types of fill dirt most commonly used are screened and unscreened fill dirt. Both of these choices have unique characteristics, but screened fill is able to provide a more tailored and specific mix of materials for projects with unique requirements.
If your project requires a more specifically tailored mix of particles, screened fill dirt can provide a more uniform mixture that is perfect for creating smooth surfaces or improving drainage capabilities.
What Is Screened Fill Dirt?
Screened fill is an aggregate which has been screened and graded and is used as a foundation layer for roads, parking lots and other structures. It is also used as a base layer for new asphalt surfaces. The dirt is placed over a crushed stone base which creates a stable and level surface that is perfect for a variety of different types of projects.
There are a few things to keep in mind when using screened fill dirt:
The first consideration is the type of soil that you need to use and/or create. Screened fill is usually made up of a mixture of clay, sand and gravel. The type of soil will determine how well the fill dirt resists erosion and how stable it is.
The second consideration is the size of the fill dirt particles. The smaller the particles, the more compaction they will achieve. This makes the screened fill dirt more stable and less likely to erode.
Screened fill is a versatile material that can be used in a variety of construction projects. It is important to consider the type of soil and the particle size when choosing screened fill dirt for your project, as it is very customizable and can be tailored to your unique needs.
Benefits Of Screened Fill Dirt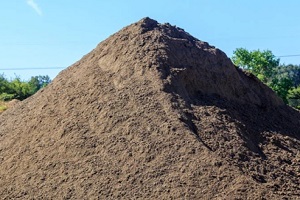 Screened fill is able to provide a variety of benefits to construction managers. If your project needs a specific makeup of soil that provides specific qualities for a particular type of project, then screened fill dirt is your best option.
The main benefits of include:
Clean and free of debris
Screened fill dirt is created by passing a dirt mixture through a certain type of screen that is able to filter out unwanted debris and particles. This enables you to create a dirt aggregate mixture that only consists of the main particles that you need to be present in the mixture.
Consistent in size
Due to the filtering process for size, screened fill dirt is a great choice for use in areas where a smooth surface is needed. When particular specifications must be met for a project, screened fill dirt can create a consistent mixture of fill dirt.
Improve Drainage
One of the main uses of screened fill is that it helps to improve the drainage capabilities in an area. This can be important for preventing erosion and improving the overall stability of a construction project.
Recycling and Sustainability
Screened fill dirt can be purchased from local suppliers, or it can sometimes be screened from materials that are already on site.
How To Determine If Screened Fill Is Right For Your Next Project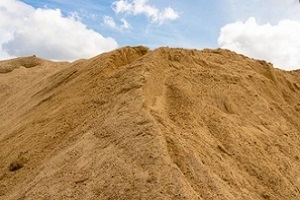 When considering whether screened fill dirt is the right choice for your project, there are a few things to keep in mind. First, screened fill dirt is not always available, so you may need to order it in advance. Second, screened fill can be more expensive than other types of fill, so it may not be the best option if your budget is tight.
This is due to the fact that it takes a few extra steps to screen the fill dirt and create the desired mixture that you need, and these extra labor costs are what make it more expensive. Finally, screened fill dirt can be heavy, so you will need to take this into account when calculating how much you need and how you will be transporting it.
Purchasing Screened Fill Dirt
Screened fill can be a great way to improve the quality of your soil. It is screened to remove any large rocks or debris, so you can be confident that it will complement the needs of your project perfectly.
If you are ready to purchase screened fill dirt, be sure to ask your supplier about the composition of the soil. You will want to make sure that it is appropriate for your needs and that you request the correct amount as screened fill dirt can be expensive if not ordered and planned properly.
For more information on how to get the fill dirt that is right for your needs, contact our dirt experts today at 941-621-8484 to learn more about how screened fill dirt can benefit your next project.