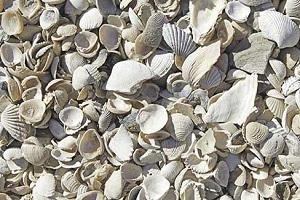 The use of shells in aggregate construction materials is a fairly new practice, but it has already been shown to have a number of benefits for construction projects that need additional durability and strength from the aggregate.
Shells, specifically, Florida mollusk shells, are used as an additive to concrete, and they offer several advantages over traditional aggregates. Construction companies that use this additive to their aggregate can begin to provide superior results to clients while also contributing to a more sustainable and environmentally-friendly sourcing process.
What Is Shell Aggregate?
Florida shell aggregate is a type of construction aggregate that is made up of shell fragments from marine mollusks. The shells are washed and then used as an additive to concrete and other construction materials.
The primary benefit of using shell aggregate is that it increases the strength and durability of concrete. The shell fragments are sharp and angular, which means they bind together very well in a concrete mix. This results in stronger and more resilient concrete that is less likely to crack or crumble under consistent heavy stress.
In order to create shell aggregate, shells are first washed and then crushed into a fine powder. The powder is then combined with a traditional aggregate to create a concrete mix. Overall, shell aggregate is a very easy and cost-effective form of aggregate to create that only adds to the quality of your aggregate or concrete mix.
How Shells Are Used In Construction Projects In Florida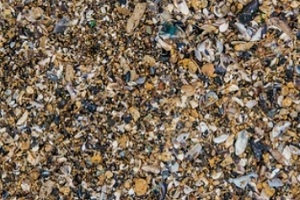 Florida shell aggregate is used in a variety of different ways by construction managers. The shell is a source of calcium carbonate, which is a mineral that helps to strengthen the concrete. In addition, adding shells to a concrete mixture can help to reduce the amount of cement that is needed, which can save on costs while simultaneously improving its durability and strength.
Shells have been used as a construction material for many years. One of the earliest known examples is a shell road that was built in Florida in the 1920s. Shell roads are still being used today, and they offer some advantages over traditional asphalt roads.
For example, shell roads are less likely to freeze over in cold weather. They also have a higher resistance to wear and tear, and they are more environmentally friendly since they can be recycled.
Benefits Of Using The Shell Approach
Shells can completely change the quality of your concrete or aggregate mix by providing the following benefits:
Environmentally Friendly
For one thing, shells are a natural material. It comes from mollusks that have been washed and ground into a fine powder. This makes them environmentally friendly, because there is no mining or quarrying involved. And since shells are a natural material, it also adds some unique properties to concrete that cannot be duplicated.
Improve Strength & Durability
The shell approach makes concrete stronger and more durable. This is because the shells help to bind the concrete together, making it less likely to crack or crumble over time. Additionally, the shells act as natural insulation, keeping the concrete cooler in summer and warmer in winter.
Shells also have higher compressive strength compared to concrete alone, meaning that it can support heavier loads without breaking. It also has low water absorption, which means that it will not swell or shrink when exposed to moisture. This makes shells ideal for use in construction projects where durability is important.
Overall, the shell approach offers many benefits for construction projects. It makes concrete stronger and more durable, helps to conserve resources, and is environmentally friendly. These benefits make shell construction a viable option for many different types of projects.
How To Use Florida Shell Properly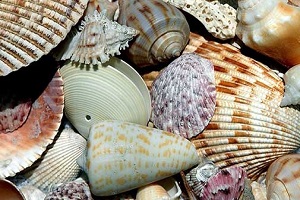 Using Florida shell aggregate is a great method for construction projects of all types. Due to its ability to help provide a wide range of benefits, using shell aggregate can be a good choice for nearly any type of project.
Shell construction is a great option for projects such as bridges, highways, and other large-scale projects that could benefit from all-weather protection and improved durability. Using shell can help to ensure that the aggregate you are using has an improved layer of durability that plain concrete mixes simply cannot offer.
Using Florida Shell Aggregate To Improve Efficiency In Your Construction Projects
No matter what use case you are tackling in your next project, adding Flordia shell to your aggregate mix can help to provide an improvement to all areas of the mix's efficiency. Shell aggregate is becoming a top choice for many leading construction companies due to the many benefits that it offers and the superior results that it can help your company consistently achieve.
For more information on how Florida shell is used and how you can utilize it for your next project, reach out to the experts at Barclay Earth Depot today at 941-621-8484.