At Barclay Earth Depot, we are your trusted source for a variety of high-quality fill dirt in Fort Myers, FL. Whether you're embarking on a construction project or enhancing your landscape, our expert team is here to provide the perfect fill dirt solutions tailored to your needs.
Why Choose Earth Depot for Fill Dirt in Fort Myers, FL
Our commitment to quality, reliability, and custom solutions ensures that every load of fill dirt we provide meets the highest standards. Residents and businesses of Fort Myers have consistently chosen us because of our unwavering dedication to customer satisfaction, timely deliveries, and the unparalleled quality of our materials.
Quality Guaranteed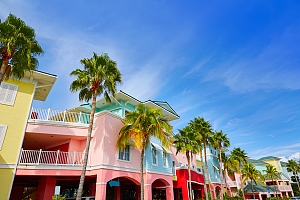 We pride ourselves on sourcing clean, screened fill dirt that meets the highest industry standards. Our dedication to quality ensures your projects have a solid foundation.
Expertise that Matters
With years of experience, our team understands the intricacies of various projects. We offer the knowledge needed to recommend the right fill dirt for your specific needs.
Custom Solutions
No two projects are alike. That's why we specialize in creating custom fill dirt solutions that perfectly match your project's requirements.
Types of Fill Dirt We Offer
Screened Fill Dirt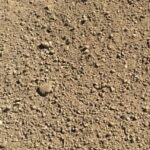 Screened fill dirt undergoes a meticulous screening process that eliminates rocks and debris, resulting in a refined product. This type of fill dirt is perfect for yard and garden leveling, providing a clean and even surface.
Unscreened Fill Dirt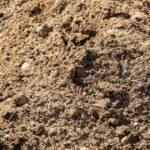 Unscreened fill dirt maintains its natural consistency, featuring the soil's original composition. With rocks and debris intact, unscreened dirt is ideal for cost-effective solutions. It's commonly used for filling deep holes and leveling extensive areas.
Clean Fill Dirt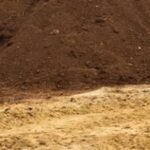 Clean fill dirt refers to soil that's devoid of foreign inorganic materials like rubble, metal, and glass. This environmentally friendly option is free from harmful substances, ensuring safety for both humans and animals. While it retains its natural debris, it's a responsible choice for various projects.
Why Choose Barclay Earth Depot
With Barclay, you're choosing expertise and commitment. Our Fort Myers, Florida fill dirt is sourced, processed, and recommended by professionals who understand the demands of your projects. From landscaping to construction, we've got you covered.
Get Started Today: Transform your projects with Barclay's premium fill dirt options. Contact us now for a free consultation.