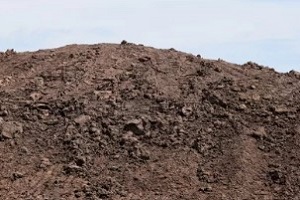 Providing a sturdy foundation and ensuring the structural integrity of buildings, clean fill is essential in any construction project. However, not all fill dirt is created equal. Using contaminated fill dirt can lead to serious consequences, including health risks, environmental damage and legal issues.
What Is Clean Fill Dirt?
Clean fill dirt is a type of soil that is free of organic materials, debris and contaminants. However, it's essential to note that regulations concerning clean fill dirt can differ significantly among states and local governments. These regulations typically address many aspects, including the permissible levels of contaminants, material testing requirements, and transportation and handling protocols.
What Are Some Common Contaminants Found in Fill Dirt?
Fill dirt can become contaminated with various substances that pose risks to humans and the environment. Some of the more common ones include:
Heavy metals such as lead, cadmium, arsenic and mercury
Pesticides and herbicides
Organic materials such as sewage and animal waste
Petroleum products
Hazardous waste, such as asbestos and industrial byproducts
These materials can compromise the quality of the fill dirt and lead to numerous problems if used in construction projects.
Potential Negative Impacts of Contaminants
The presence of contaminants in fill dirt can have severe consequences, including health risks for construction workers and future occupants of the building. Long-term exposure to heavy metals and hazardous waste can lead to chronic illnesses, while the presence of organic materials can promote mold growth and compromise indoor air quality.
In addition, contaminated fill dirt can contribute to environmental damage by polluting soil, groundwater and local ecosystems. Lastly, using contaminated fill dirt can result in legal and regulatory consequences, including fines, penalties and project delays.
Benefits of Using Clean Fill Dirt in Construction Projects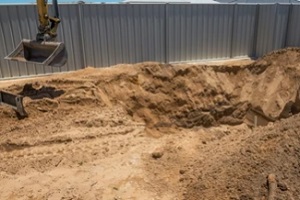 Regardless of the application, using clean fill offers various advantages, such as better structural integrity, safer working and living conditions, less risk of environmental damage, and increased regulatory compliance.
Improved Structural Integrity
One of the primary reasons to use clean fill dirt in construction projects is to ensure the structural integrity of the completed building. Clean fill provides a stable and supportive foundation base, reducing the risk of soil settlement issues and foundation problems in the future. In turn, this helps prolong the structure's lifespan and prevent costly repairs.
Enhanced Safety for Workers and Occupants
By using clean fill dirt, you can minimize the risk of exposing workers and future building occupants to hazardous substances, resulting in a safer work environment during construction and improved living conditions for residents after completion. It can also contribute to better indoor air quality by eliminating contaminants that can lead to respiratory and other health problems.
Reduced Environmental Impact
Opting for clean fill dirt in construction projects can help reduce the environmental impact of the construction process by decreasing the potential for soil and groundwater pollution, which can have detrimental effects on local ecosystems and water supplies.
Compliance with Regulations and Industry Standards
Construction projects must adhere to local, state and federal guidelines. Utilizing clean fill dirt can help ensure compliance with these regulations, avoiding fines and legal complications that can arise from using contaminated materials. In addition, following industry standards for clean fill dirt can also demonstrate a commitment to quality, safety, and responsible construction practices.
Ensuring the Use of Clean Fill in Your Construction Projects
So, how can you ensure the fill you use is clean to avoid unpleasant surprises? The key lies in following proper sourcing and selection procedures, conducting thorough testing and analysis, and adhering to best practices for handling and transportation.
Proper Sourcing and Selection
To guarantee that the fill dirt you're using is clean, sourcing the material from reputable suppliers is crucial. Conduct thorough research to identify suppliers that adhere to regulatory standards and have a proven track record of providing high-quality fill dirt. Then, ensure the fill dirt you select meets all applicable guidelines and has been appropriately tested for contaminants.
Thorough Testing and Analysis
Testing and analyzing fill dirt samples is essential to ensuring the material's quality. Laboratory analysis can help identify the presence of any contaminants, while on-site testing during construction can ensure that the fill dirt remains clean throughout the project.
Implementing a comprehensive testing protocol can help prevent the use of contaminated materials and ensure the long-term success of the construction project.
Best Practices for Handling and Transportation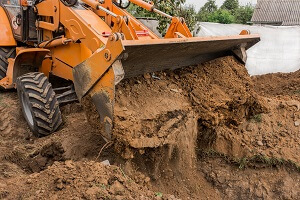 Adhering to best practices for handling and transporting fill dirt can minimize the risk of cross-contamination. Ensure that vehicles and equipment used for transporting fill dirt are clean and well-maintained.
Furthermore, you should avoid mixing clean fill dirt with other materials during transport or storage. Proper storage and disposal of excess dirt can also help maintain the cleanliness of the fill material and reduce the risk of contamination.
Source Your Clean Fill Dirt from Barclay Earth Depot
Using clean fill dirt in construction projects is essential for ensuring structural integrity, protecting the health of workers and occupants, reducing environmental impact, and complying with regulations and industry standards. However, the key to success is sourcing the material from a reputable supplier.
Barclay Earth Depot offers clean fill that meets the highest quality standards. Our team of experts oversees the entire process, from start to finish, ensuring that our fill dirt is free from contaminants and adheres to all applicable regulations.
Trust our clean fill to provide a solid foundation for your construction projects while prioritizing safety, sustainability, and compliance. Get in touch with our dirt experts today at (941) 621-8484 to learn more about our clean fill or request a quote online.