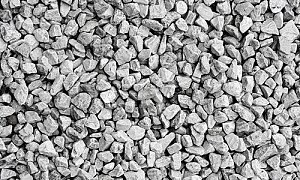 Crushed stone is a natural rock that has been broken down by machinery. Common examples of rocks that are processed to create crushed stone include traprock, dolomite, limestone, and granite. After it's crushed, it's typically screened and separated into various size and composition categories. The process of crushing and screening is often completed at a quarry and crushers can either be transported to a construction site or assembled onsite, depending on the type and amount of rocks available at the location. Barclay Earth Depot sells high-quality crushed stone aggregates, which are simply collections of materials, for a variety of Florida construction projects.
Properties Of Crushed Stone
Crushed stone is an example of large or "coarse" aggregates and has particles of sizes anywhere between ⅜-inch and 1.5 inches. It has many distinguishing characteristics, including jagged, angular edges. This makes it different from gravel, which is natural, has a rounded shape and a smooth texture/surface. Crushed stone is also different from process, which is made up of a blend of crushed stone and sand. Additionally, crushed stone is known for containing a mix of stone dust.
Common Uses Of Crushed Stone Aggregate in Florida
This type of aggregate material can be utilized as a base in cases where heavy compaction (exertion of force on an object to make it denser) is necessary. Thus, it's the perfect option for construction projects that involve concrete, paving, or structural foundations (e.g. driveway bases, retaining wall bases, patio bases, etc.). In some cases, crushed stone must be cleaned and/or washed before it's used for landscaping or drainage purposes. Crushed stone can also sometimes be used for construction projects that require large amounts of concrete, such as tarmacs and parking lots.
It's important to note that regular crushed stone — which contains stone dust — cannot be utilized for drains. This is because stone dust often hardens and compacts, especially after exposure to water. Given that drains must always be open, it's critical to ensure that you're only using washed clean stone for construction projects that involve drainage systems.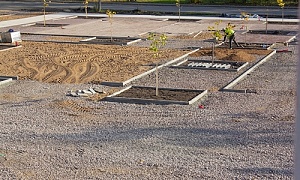 Aggregates represent the foundation for many different types of construction projects (highways, roads, buildings, etc.) and crushed stone is simply one example of a material that is commonly used for landscaping and home decor projects such as walkways and patios. Of course, crushed stone aggregates can only be high-quality if they are carefully processed from start to finish. An experienced professional can ensure that the crushing, screening, washing, and separation processes are completed correctly.
Get High-Quality Crushed, Florida Stone Aggregates From Barclay
Contact the experts at Barclay Earth Depot in Florida to learn more about crushed stone aggregate. We're a woman-owned aggregate wholesale business that is dedicated to providing a wide variety of high-quality materials to organizations and landscapers in our area. We also oversee the entire process of acquiring all materials needed for a construction project from beginning to end. Call Barclay Earth Depot at (941) 621-8484 for more information about our aggregate products or request a quote online today.