Concrete is among the most commonly used materials in the construction sector, making it one of the highest in demand as well. Aggregate, sand, cement and water are the primary components of concrete mix. River sand and regular Portland cement are commonly utilized as fine aggregate and cement in concrete mixes. Seashell aggregate (Oyster or Mollusk shells) have been adopted to replace river sand since extensive river sand extraction generates erosion as well as river bed failures, and is becoming a serious environmental problem.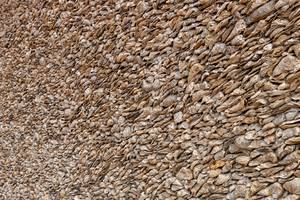 The building industry's demand for concrete materials such as fine and coarse aggregate has increased, causing the mining of sand, gravel and other materials to create serious environmental hazards. To overcome these challenges, some waste materials, such as oyster shells, have been researched for their ability to be used as a fine aggregate and partial coarse replacement material in concrete manufacturing. Due to the considerable amount of oyster shell waste that has been illegally disposed of at oyster farm sites, using oyster shells as a partial coarse aggregate replacement could reduce the depletion of natural coarse aggregate while also contributing to a cleaner environment.
Concrete Trends
The country's needs are rapidly growing in tandem with the expansion of its industry. The construction industry being the backbone of most other businesses has led concrete to emerge as one of the most significant materials in the developing world. Concrete production is dependent on the availability of cement, sand and crushed aggregate.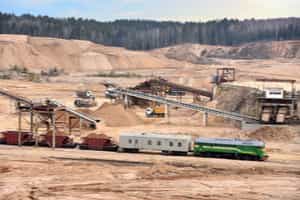 Natural sand can be found in almost every man made glass product, but is most often utilized as a fine aggregate which builds cities around the world, from the roads and parking to the buildings that surround them. Natural river sand demand is quickly expanding in nations with strong infrastructure growth due to the rapid increase in concrete usage. Because of the scarcity of natural river sand, the building industry's growth rate has slowed in practically every section of the country.
Concrete technology trends are currently geared toward locating alternative sustainable concrete materials in order to reduce reliance on natural resources. Many of the alternative materials utilized in the production of green concrete are recycled industrial wastes and by-products. Using seashells as concrete construction material is also a viable solution to the problem of seashell waste management. In experiments on the use of mollusk shells as aggregate replacement materials, seashells were utilized as a partial or total substitute for fine aggregate and coarse aggregate materials in concrete.
Benefits Of Seashell Aggregate In Concrete
Calcium silicate sand, aluminate sand and alumina ferrite make up cement. It is made by combining specific amounts of limestone, clay and other minerals combined and heated at temperatures between 1500 and 2000 degrees Celsius. This procedure produces clinker, which is then mixed with a tiny amount of gypsum to form ordinary Portland cement, which is a concrete mass over time.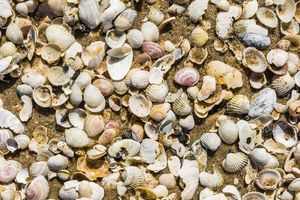 Mollusk seashells have a chemical composition that is similar to limestone-type aggregates, although they often contain residues of chloride and sulfate salts. The current knowledge of seashell aggregate concrete paves the way for more research into other uses, such as sound absorption and thermal insulation. Mollusk seashells have a similar chemical composition to limestone-type aggregates, although they frequently contain chloride and sulfate salt residues.
The ability to use a waste marine sea shell material as a replacement of fine aggregate in a concrete mix lowers the demand for quarried material while also reducing the storage of shell waste. It can also boost performance by including a different material into a concrete mix design. The compressive strength was observed to be decreased than control samples when 50 percent of sea shells were used as a replacement of aggregate for both sand and gravel.
Carbon Emissions
In recent studies, crushed shells have proved to be a viable aggregate or grit in concrete and mortars. Furthermore, grit has the potential to significantly reduce CO2 emissions. There is tremendous potential in the construction industry to minimize CO2 emissions, and concrete is a great place to start.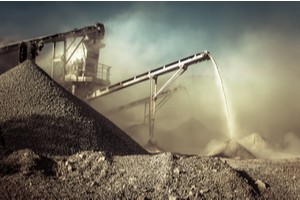 It is found in almost every structure and contributes 7-10% of worldwide CO2 emissions, which is a substantial number. However, there are more environmentally friendly concrete mixes that incorporate recycled components. The rising expense of shipping raw aggregate material, particularly gravel, has prompted academics to research alternative concrete aggregate sources.
Contact Us Today
Barclay Earth Depot is here for all of your concrete needs. If you have any questions please contact our helpful and reliable team for more information and guidance for all of your project needs