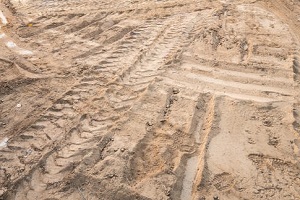 Fill dirt is one of the most important aspects of many construction projects. It is mainly used to fill in low spots and to level out the ground, which helps to create a solid foundation for buildings, roads and other structures. Using fill dirt properly enables construction projects to establish a solid foundation that will ensure a successful base for your project.
It is very important to have a good estimate of how much fill dirt is required for your project allowing you to properly develop your budget and meet the unique demands of your project. By knowing this information, you can make sure you have the resources necessary to create a functionally sound base layer for the next step of your project while remaining on budget.
What is Fill Dirt?
Fill dirt is a type of soil that is used to fill in a hole or areas where the ground is uneven. It is also used to create a level surface for construction projects.
Different fill dirt types are available, depending on the project requirements. Some of the most common types of fill dirt are:
Crushed limestone fill dirt is a popular choice for projects that require a base layer. It is made up of crushed limestone particles and typically contains aggregate sizes ranging from 3/8″ to 1 ½".
Clean fill dirt is perfect for projects that require a level surface, such as a new driveway or patio. This type of fill dirt is usually composed of clay, silt or organics and is free of debris and rocks.
Compacted fill dirt is a great option for filling in low or uneven spots or leveling an area that will be paved. It is made up of crushed stone and gravel and is compacted to create a solid surface.
Select fill dirt is a type of earth that is used to fill in low spots and level surfaces. It is different from other types of dirt because it is screened for size and has fewer rocks and debris. This makes it more suitable for filling in areas where a smooth surface is desired.
When estimating the amount of fill dirt needed for your project, it is important to take into account the type of fill dirt you need and the size of the area you are working with. Always consult with a professional before starting any construction project.
How To Estimate The Amount of FiIl Dirt You Will Need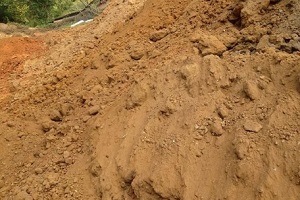 When estimating the fill dirt needs of any construction project, there are a few factors to take into account. The most important consideration is the shape and size of the area that needs to be filled.
If the fill dirt will be used to create a level surface, for example, then the height and width of the area need to be measured. Other factors that can affect fill dirt requirements include the type of soil that needs to be replaced, as well as the grading and leveling requirements of the project.
In general, construction managers can estimate that they will need between 1 and 1.5 cubic yards of fill dirt for every square foot of surface area that needs to be filled. This assumes that the fill dirt will be spread evenly across the surface and does not take into account any additional grading or leveling that may be required. In some cases, it may be necessary to order more or less fill dirt depending on the specific conditions of the project.
Here are a few tips for estimating how much fill dirt your project may require:
Measure the area that needs to be filled.
Calculate the volume of the area by multiplying the length by the width by the depth of fill dirt needed (in feet).
Order enough fill dirt to cover the calculated volume.
Tamp down or compact the soil as you add it so it will be stable once construction begins.
Get The Fill Dirt You Need For Your Next Project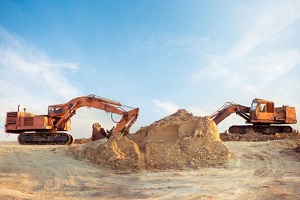 One of the benefits of properly estimating the amount of fill dirt that is needed is that it can help to avoid costly budget overrun. An accurate estimate of how much fill dirt is needed allows you to plan for and budget accordingly.
This can help to ensure that your project runs smoothly and on schedule. Additionally, by ordering the correct amount of fill dirt, you can avoid having to make multiple trips to the supplier, which can save time and money.
Construction managers and aggregate workers should always consult with an engineer or other expert if they are unsure about how much fill dirt is necessary for a particular project. For more information, contact the team of experts at Barclay Earth Depot today at 941-621-8484.