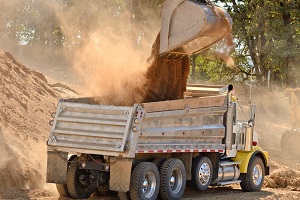 When most people think of the land in Florida they picture sandy beaches. What many people don't know is that Florida is also a major producer of fill dirt. In fact, the state exports more fill dirt than any other in the country.
Landscapers and construction managers in Florida are very particular about the fill dirt they use due to the unique conditions available in the state and the equally demanding requirements of fill dirt.
Why Choosing The Right Fill Dirt Is Important
When it comes to selecting fill dirt, the climate is a major consideration. In Florida, it is important to be careful about what type of fill dirt you select because the high level of humidity can cause problems.
Fill dirt is a type of soil used to fill in low spots or raise an area's level. It can also be used as a base for new construction projects. In Florida, the sandy soils are not as suitable for use with many common types of fill dirt. Instead, landscapers often opt for a specific type of soil that is more moisture resistant.
The best option for fill dirt in Florida is a clay-based soil that is more suited to providing a reliable base layer that is resistant to the moist conditions found throughout the state. It is made up of a mixture of clay, sand and rock aggregate and is free of any organic matter.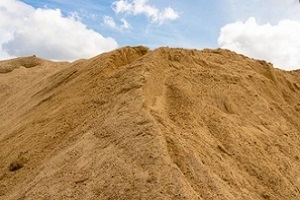 It is often used as the intermediate layer of soil that goes directly under the topsoil which contains organic matter in order to provide more stability to the foundational layer of the ground.
This soil resists moisture and will help to keep your construction project on track despite high levels of humidity. This is why many construction managers and aggregate producers are very precise and opt for Florida fill dirt.
Common Uses Of Florida Fill Dirt
Some of the most common uses for Florida fill dirt include:
1. Filling in low spots: If your yard has any low spots, Florida fill dirt can be used to fill them in and create a level surface. This is a great way to improve the appearance of your yard and make it easier to mow or landscape while also providing Florida-focused stability and endurance.
2. Leveling an area for construction: If you are planning to build on your property, such as a house or a shed, you will need to level the area first. Florida fill dirt can be used to do this quickly and easily while ensuring that the moist climate will not cause any long-term issues.
3. Amending soil: If your soil is poor or sandy, you can use fill dirt to amend it and make it more fertile. Just mix the fill dirt in with your existing soil and it will help improve the quality of your plants.
4. Creating a driveway or patio: Florida fill dirt can also be used to create a driveway or patio. Just pour it over an area where you want to have concrete and it will form a solid, reliable base for the concrete to sit on.
5. Landscaping: Fill dirt can be used for several landscaping purposes, such as creating berms, adding height to flower beds and filling in holes. It is a versatile material that can be used for many different projects.
Benefits Of Using Florida Fill Dirt
Using fill dirt in Florida is important for a variety of reasons. The most important of these include:
Prevent Erosion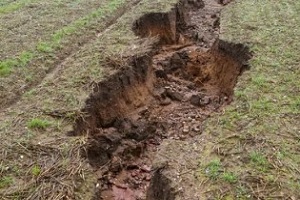 One benefit of using Florida fill dirt is that it helps to prevent erosion. Erosion can occur when wind or water carries away the top layer of soil. This can damage plants, homes and other structures. The sand and silt in Florida fill dirt help to anchor the soil and prevent it from being carried away. This makes it a good choice for filling in holes or for landscaping projects in moist climates.
Improve Drainage
When fill dirt is added to an area with poor drainage, it helps to redirect water away from the area. This can help to prevent flooding and reduce damage caused by excess water.
Regulate Soil Temperature
Fill dirt helps to regulate soil temperature by adding insulation. When the temperature outside gets too hot or too cold, the fill dirt helps to buffer the soil and keep it at a consistent temperature. In order to grow properly, plants require consistent temperatures.
Using Florida Fill Dirt To Help Improve Your Next Project's Success
Not all soil types are created equal, and some can be more suited for certain applications than others. Florida fill dirt is a type of soil commonly used in construction projects due to its stability and ability to resist erosion.
If you are in need of Florida fill dirt for your next construction project, it is important to work with a professional aggregate provider. These providers can supply you with the right type of dirt for your needs, ensuring that your project goes smoothly.
Additionally, working with a professional provider can help save you time and money on your project. For more information, contact the Florida fill dirt experts at Barclay Earth Depot today at 941-621-8484.