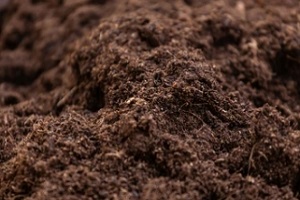 When most people think of dirt, they think of topsoil. Topsoil is the uppermost layer of soil, and it is what we see when we look at bare earth. It's dark in color and contains a considerable amount of organic matter which makes it have its own specific uses and drawbacks.
Clean fill, on the other hand, lacks organic material, but this gives it very specific uses as well. Each of these forms of soil is unique in composition and usage, but how can you know which one is right for your next project?
What Is Clean Fill Dirt?
Clean fill dirt is a type of fill dirt that is used to fill in holes left by excavation. It is usually lighter in color than topsoil and does not have much organic matter in it. That makes it less suitable for growing plants, but very good for other purposes.
Clean fill dirt is used to fill in gaps because it is clean and does not contain any rocks, sticks or other debris. This makes it easy to work with and also very compatible, which means that it will stay in place once it is packed down.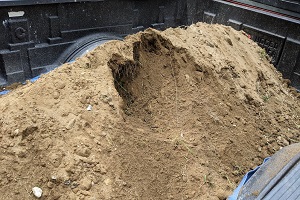 Being easy to work with is one of the main benefits of clean fill dirt. This makes it ideal for use in landscaping and construction projects. Additionally, clean fill dirt is affordable and very environmentally friendly due to its pure composition and lack of harmful contaminants.
Another benefit of clean fill dirt is that it helps to prevent erosion. This prevents the soil from being washed away by rain or wind and it helps to protect against flooding. This is not only a requirement for successful projects, but also a code requirement by many jurisdictions.
Finally, clean fill dirt can be used to improve the quality of the soil. When clean fill dirt is mixed with topsoil, it can help to improve the texture and fertility of the soil. This can greatly improve the success of large landscaping projects and prevent unnecessary plant replacements.
What Is Topsoil?
Topsoil is a layer of earth that is found at the surface of the ground. It is made up of organic matter, minerals and air. Topsoil is important because it provides nutrients and support for plant growth and also helps to control erosion.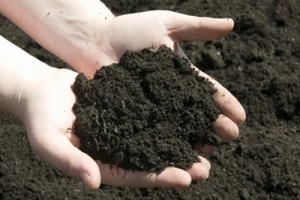 It can also be a perfect choice for gardening, farming and construction for the purposes of creating gardens and flower beds, growing crops or to fill in holes and trenches. Topsoil is also used in construction projects to provide a stable base for paving and other structures.
Because it is essential for plant growth and helps to keep the environment healthy, topsoil is an important natural resource that should be protected. This includes being sustainably sourced; this can be confirmed by using reputable suppliers who are transparent about the origins of their material.
Differences Between Topsoil And Clean Fill Dirt
Clean fill dirt and topsoil can be easily confused, as they are both used as environmentally-conscious options in projects that require extra earth to utilize.
Clean fill may be used over topsoil for a few reasons:
Clean fill is typically cheaper than topsoil
It is easier to work with because it doesn't contain any rocks, roots or other debris that can complicate the landscaping process
Clean fill helps level out a property and prepare it for construction
Clean fill dirt is often used to fill in low spots in a yard to avoid pooling of water, while topsoil is perfect for areas that will contain a wide variety of plants. Clean fill dirt is usually composed of clay, silt or sand, while topsoil contains a variety of organic matter that helps to improve the soil quality.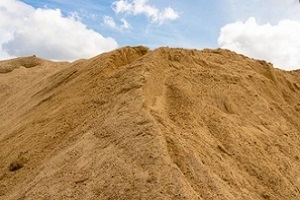 Clean fill dirt is cheaper and easier to find than topsoil, but it does not provide the same benefits for plants. Together, they provide an enhanced benefit for landscaping and gardens. This does not mean clean fill is less useful independently, it has individual uses that are not met by other forms of dirt.
If your project needs a simple, clean and affordable fill to level out an area, clean fill is your best option. If you need a top layer of soil that is ready for plants and landscaping, however, topsoil is the better choice. Topsoil also helps to improve water drainage and can be used to control erosion.
Find the Soil Type That Is Right For Your Unique Needs
Topsoil and clean fill both have their own unique set of uses, and based on the needs of your project, may or may not be a good fit. If you want to learn more about how to determine which is the right option for your next project, contact our team of soil professionals at Barclay Earth Depot today at 941-621-8484.