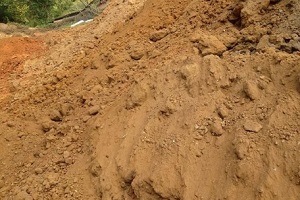 Dirt is not just dirt, especially within the construction industry. Different types and blends of dirt provide unique advantages that can help with certain types of projects.
The type of dirt that is needed for a construction project can vary greatly. The different types of fill dirt can significantly affect the stability of the foundation of the project, which is crucial for its long-term durability.
If you don't research the type of dirt or topsoil that is best for your project, you may end up suffering the consequences. This can turn into a substantial loss of time, waste of money and more money to repair and complete the job correctly.
This article outlines the differences in fill dirt to help you know which one to choose.
What Is Fill Dirt?
Fill dirt is made up of a mixture of chunks of rock, clay, and sand. Fill dirt does not allow for the growth of vegetation due to its compact structure, however, this is what makes it ideal as a foundational surface.
The lack of organic matter is what separates specialized select fill dirt from similar types of foundational layers found in topsoil and common fill dirt.
Essentially, fill dirt is used to fill in space or provide elevation to a foundational surface of a construction project. When searching for a stable filler for your foundational needs, fill dirt is the best option.
Types Of Fill Dirt
All fill dirt is not created equal, however. There are two main types of fill dirt available:
Regular (Common) Fill Dirt
Regular, or common fill dirt, is the most commonly used fill dirt used in a majority of construction projects. There are not any specifications for this type of fill dirt, and it is used for a wide range of purposes.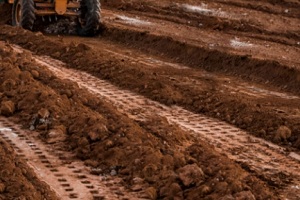 Common fill dirt is simply extracted earth that often contains a mix of clay, sand and plant materials, which can make it difficult to work with by hand. Common fill dirt is relatively cheap and can be made to fit most foundational requirements.
It is used to create a stable foundation for many different types of projects, but it is not able to handle more specific projects that may need more tailored or elevated foundation work to be completed.
Select Fill Dirt
Select fill dirt, on the other hand, is more specialized than common fill dirt. Select fill dirt is unique because it is made to a certain specification known as the plasticity index, or PI.
This type of fill dirt is a 60/40 mix of clay to sand and is mainly used to provide stable elevation and a sturdy, durable hold. Select fill dirt is screened by a soil engineer to ensure that it meets the requirements needed for the project in question.
This type of fill dirt is most often made up of a mix of gravel and clay due to enhance the structural integrity this type of foundation provides.
Select fill dirt is most often used in specific climates and areas with certain types of soil that require more of a fine-tuned balance of clay to sand or dirt. Its primary function in most projects is to provide a stable foundation that lifts the elevation of the plot higher than it normally sits.
Select fill dirt is very important because it is much better at ensuring long-term stability under concrete foundations that need reliable support.
How To Choose The Right Type Of Dirt For Your Next Project
Finding the right type of fill dirt is essential for the success of your projects. Whether you need to renovate an existing lot or need to create a new lot from scratch, the type of fill dirt that you use matters.
If you have a more specialized project that requires an extremely sturdy and predictable foundational layer, select fill dirt is the better option. Understanding the contents of the fill dirt and how it holds up in your planned environment can give you more control and precision when it comes to the construction of the foundation.
Select fill dirt is most often chosen in projects with larger buildings on ground that may not be deemed to be very stable. In these cases, select fill dirt can create a foundation that is both stable and reliable.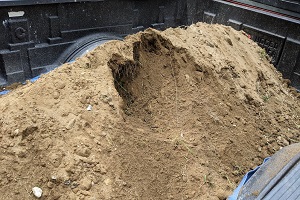 Common fill dirt, on the other hand, is often used in lower-budget projects where just a simple layer of dirt is needed to grade the area and provide a level surface.
Common fill dirt is good for basic construction projects that have single-story buildings or simple layouts planned. If you are on a tight budget and working with a flat, simple foundation, common fill dirt can get the job done.
Find The Dirt You Need For Your Next Project At Barclay Earth Depot
Whether you need a more cost-efficient option or a more tailored type of dirt, our team at Barclay Earth Depot can help match you with the right type of dirt.
For more information or to get assistance in deciding what type is right for your next project, reach out today by giving us a call at 941-621-8484 or filling out our contact form.