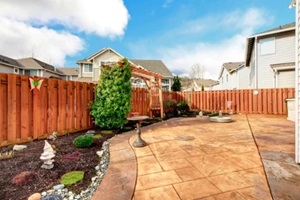 When starting any landscaping project, one of the most important choices you'll make is which type of sand to use. The sand you choose can greatly affect how well your landscape turns out. Landscaping sand comes in various colors, textures, and compositions.
You'll want to consider factors such as your climate, the plants you're using, and the overall look you want to achieve. Making the right sand selection ensures your landscape has proper drainage, retains the right amount of moisture, resists erosion, and brings the visual appeal you desire.
Consider Your Location and Climate
Your geographical location and climate are key factors in deciding which landscaping sand is best for you. If you live in a hot, dry region, you may want sand that retains more moisture for your plants. Cool, rainy climates call for sand that drains well so your landscape doesn't get waterlogged.
Places with frequent rain and cold winters do best with coarse, sharp sand that won't compact. Compaction prevents proper drainage and air circulation that plants need. Locations with occasional rainstorms but more moderate temperatures can use medium-grade sand that offers a balance of moisture retention and drainage.
Always choose sand graded for your climate's precipitation frequency. A soil expert or experienced landscaper in your area can recommend the best match.
Choose a Landscaping Sand Compatible With Your Plants
Carefully consider what plants you want to include in your landscape. They have varied water and drainage needs that your sand selection should accommodate.
Succulents, cacti, and palms thrive in fast-draining sand that retains little moisture. Using a finer grade play sand or all-purpose sand would harm these plants by staying overly damp. Coarse washed sand is a better match for drier climate vegetation.
Plants such as ferns, impatiens, hostas, and astilbe require constant moisture. For these, go with medium-grade play sand or all-purpose sand that holds some water to ensure the soil doesn't dry out too quickly.
If you want a diverse landscape with a dry climate and thirstier plants, use a blended sand customized for your combination. Or amend regular sand with organic material such as compost to achieve your ideal moisture retention.
Consider the Sand's Composition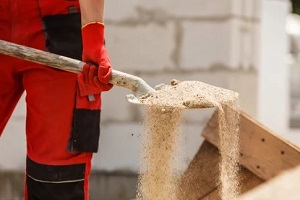 Pay attention to what materials make up the landscaping sand you purchase. Sand containing a high percentage of quartz is often best. Quartz sand stays inert and resists breaking down. This makes it very durable.
Standard landscaping sand is primarily composed of quartz with small amounts of other minerals. These are typically iron, feldspar, granite, limestone, or gypsum. Their percentages will differ based on the sand's source.
For example, play sand can vary in its composition. Some play sand contains high amounts of quartz but lower iron oxide, giving it a lighter color. Other play sand may have less quartz and more iron oxide, resulting in a tan or rust color.
Check the label or ask suppliers about the specific composition of any play sand you are considering. Beach sand contains traces of salt, shells, and sometimes algae or seaweed remnants.
While picturesque, salt can leach into your soil over time and inhibit plant growth. Washed sand has been processed to remove silt and clay particles that can compact and clump when wet. Using washed sand ensures excellent drainage.
Consider the Sand's Color
Landscaping sands come in various natural earth tones and more vibrant hues. Neutral tones, such as beige, tan, and light brown, blend in discretely. Bold shades such as brick red, jet black, and bright white make the sand a dramatic decorative element.
White sand stays cooler in the hot sun and doesn't require as much watering. It also reflects sunlight well, allowing plants to photosynthesize efficiently. However, white sand shows dirt easily and needs frequent raking to look clean.
Dark-colored sands hide accumulated debris better, but their heat absorption can cause moisture loss. Use darker sands mainly for contrast in dual-tone combinations. Match the sand color to the overall theme of your landscape design.
Choose the Right Sand Texture
Sand comes in various textures, from fine-grained powder to coarse gravel-sized particles. Finer sand compacts more easily, while coarser sand provides the best drainage.
Very fine sands, such as play sand or bagged all-purpose sand, quickly lose pore space for drainage as they're compressed. Avoid ultra-fine grades for areas that need good water flow.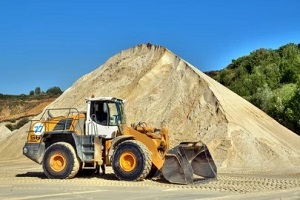 Coarse sand has larger grains that leave bigger gaps when compacted. These gaps permit the excellent drainage and air circulation that plant roots require. An angular, coarse sand also resists washing away better than smooth, rounded grains.
Medium-grade sand offers moderate compaction resistance and moisture retention. This makes it a versatile, multi-purpose choice well-suited for various landscaping applications.
If you want pliable sand for modeling and sculpting, go with an extremely fine artist's grade. However, such ultra-fine sand is not a good idea for general landscaping.
Create Your Dream Landscape with the Finest Quality Landscaping Sand from Barclay Earth Depot
Selecting the ideal landscaping sand may seem complicated at first. But by understanding your climate, plants, and design goals, you can narrow down your best sand options. Work with an experienced landscaping supplier to pick the perfect grade and composition for your needs.
For the finest selection of landscaping sands in South West Florida, visit Barclay Earth Depot. Our knowledgeable staff can advise you on choosing the right sand for proper drainage, durability, and aesthetics. Contact us today at 941.841.1681 or online, and let us help you get the ideal landscaping sand to complete your landscape vision successfully.