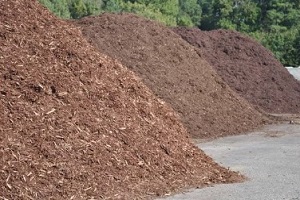 Any landscaping project's success heavily depends on the quality of the materials used, particularly fill dirt. Selecting the correct type of fill dirt can enhance the overall appearance of your property, increase its value, and ensure the health and stability of your plants and structures.
Let's explore some types of fill dirt for landscaping and what applications they are best suited for.
Types of Fill Dirt for Landscaping
Three main types of fill dirt are used in landscaping projects: sand-based, clay-based, and gravel-based. Each type has its benefits and limitations, depending on the specific needs of your project.
Sand-Based Fill Dirt
Sand-based fill dirt is perfect for areas intended for planting. Its composition allows for the passage of roots, water, and nutrients, promoting healthy plant growth. In sloped yards, sand-based fill dirt can be used to level the area and improve drainage in low-lying areas.
It is particularly beneficial for plants that require well-draining soil, such as succulents, cacti, and many native plants. Some of the applications sand-based fill dirt is ideal for include:
Creating raised garden beds: Sand-based fill dirt provides excellent drainage for raised garden beds, ensuring that plant roots do not become waterlogged.
Leveling uneven ground: Sand-based fill dirt can be used to level uneven ground, creating a more attractive and functional landscape.
Improving soil texture: Mixing sand-based fill dirt with heavy clay soil can help improve soil texture, allowing for better drainage and easier cultivation.
Clay-Based Fill Dirt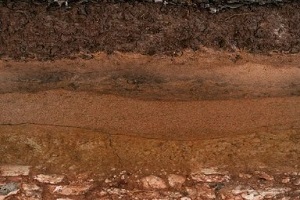 Clay-based fill dirt provides a stable base for garden structures and foundations for pathways. When compacted, clay becomes more solid and durable, making it ideal for these applications.
You can use clay-based fill dirt in applications such as:
Building garden structures: Clay-based fill dirt can be used as a foundation for garden structures, such as gazebos, pergolas, and garden sheds, providing a stable and long-lasting base.
Creating pathways and driveways: Clay-based fill dirt can be used as a foundation for paths, walkways, and driveways, ensuring stability and durability.
Erosion control: Clay-based fill dirt can stabilize slopes and embankments, helping prevent erosion and protect your landscape.
However, clay-based fill dirt is not recommended for planting areas, as it can limit water drainage and restrict plant root growth. If you must use clay-based fill dirt in planting areas, place at least two feet of well-drained topsoil on top of it to promote healthy plant growth.
Gravel-Based Fill Dirt
Gravel-based fill dirt consists of broken-down rocks or crushed concrete, similar to the material used for basic paths and roads. Compacted gravel provides a rock-solid foundation for various structures, making it an excellent choice for construction projects.
Some practical applications of gravel-based fill dirt include:
Foundation support for patios, decks, and retaining walls: Gravel-based fill dirt provides excellent support and stability for these hardscape structures.
Drainage improvement: Gravel-based fill dirt can be used to improve drainage in areas where water tends to pool or where better drainage is needed to protect structures from water damage.
Creating a solid base for driveways or parking areas: Gravel-based fill dirt can be compacted to create a durable, long-lasting base for driveways or parking areas, capable of withstanding heavy loads.
One limitation of gravel-based fill dirt is the potential for large rock chunks to interfere with drainage. Be sure to remove any oversized rocks to ensure proper drainage and avoid potential issues.
Choosing the Right Fill Dirt for Your Project
Now that you understand what types of fill dirt are available, follow these tips for selecting the best fill dirt for your landscaping needs:
Consult with professional soil experts and suppliers: Working with professionals can help you choose the right fill dirt for your project. They can provide valuable guidance based on their experience and knowledge of soil composition and landscaping needs.
Request a soil test: A soil test can provide detailed information about your soil composition and nutrient levels, which will help you determine the most suitable fill dirt to achieve the desired balance of nutrients and drainage capabilities.
Opt for certified clean fill dirt: Ensure that the fill dirt you purchase has been cleaned of any chemicals, toxins, or manufactured byproducts. Look for a supplier with certified clean fill dirt to guarantee the quality and safety of the material.
Get Your Fill Dirt for Landscaping from Barclay Earth Depot
Choosing the right fill dirt for landscaping is essential for the success of your project. By understanding the different types of fill dirt and their various applications, you can make an informed decision and select the best material to suit your needs.
If you're feeling overwhelmed and need some expert guidance to help you decide on the correct fill dirt for landscaping, Barclay Earth Depot can help. Our professional team of dirt experts can provide the necessary advice and support to ensure you get the ideal fill dirt for your project. Contact us today at 941-841-1681 or online, and let us assist you in making your landscaping project a success.