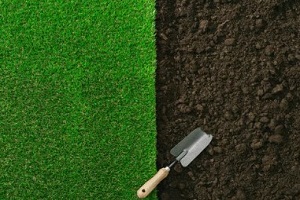 Many people think that the only way to improve their landscaping is to use expensive materials. However, this doesn't have to be the case. Fill dirt can be a great way to enable some extra features to your yard without breaking the budget.
It is actually an important part of landscaping; among other benefits, it can provide the base for plants to grow and it can help to fill in areas that require extra elevation.
There are a variety of different types of fill dirt to choose from, each of which has its own unique advantages and disadvantages in certain landscaping projects. When working with fill dirt, start with a team of experts who can provide the exact fill dirt type you need. This will ensure that your project is able to progress smoothly and that your plants have the best possible chance of thriving in the long run.
What is Fill Dirt?
Fill dirt, also known as fill sand, is a granular material that is used to fill in spaces or areas where the ground has been removed and is usually composed of a variety of materials, such as clay, silt, and sand. It is also used to fill in low areas or depressions in landscapes to prepare for a planned feature.
There are a few common reasons why people use fill dirt for landscaping. One reason is its ability to help level an area before planting grass or other plants. The right type of fill dirt can help to improve the drainage of an area. It can also be used to provide extra support for weak or unstable areas that are designed to be a key aspect of a landscape project.
There are different types of fill dirt that can be used when landscaping. The type of fill dirt that is best suited for your project will depend on the soil conditions and the project requirements.
Some of the most common types of fill dirt include:
Topsoil fill: This is made up of a layer of soil that is rich in organic matter. It is ideal for projects that require a healthy soil base.
Sand fill: This fill is perfect for projects that require drainage, such as trenches or French drains.
Gravel fill: Projects such as a patio or driveway require a stable base which can be provided by using gravel fill.
Tips When Using Fill Dirt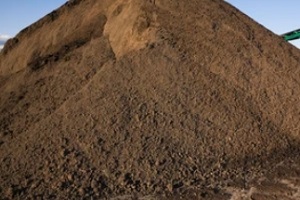 If you are considering adding fill dirt to your landscaping project, there are a few elements you should keep in mind.
First, it is important that you choose the right type of fill dirt for your needs. You want a fill product that will be both durable and attractive, as well as suitable to the plants and type of landscape you plan to incorporate into the project. Different types of fill offer different features; be sure to discuss this with your fill dirt provider.
It is also important to make sure that the area is properly prepared before you begin to add your fill dirt foundation. Remove any existing vegetation and level the ground as much as possible and compact the soil well.
This can be accomplished by either tamping it down with a tool such as a tamper, or by walking on it. This will help prevent the soil from erosion or washing away over time. Once you have completely prepared the work area, you are ready to start adding the fill dirt.
Benefits of Using Fill Dirt
The right type of fill dirt can make a significant difference in the success of your project. Here are some of the ways fill dirt can benefit your landscaping:
It can level and smooth out a landscape area
Helps fill in low spots and level out hills and mounds
Provides a solid foundation for plants and shrubs
Helps to control erosion
Allows you to create unique sections
Adds organic matter to the soil
Find The Perfect Fill Dirt For Your Needs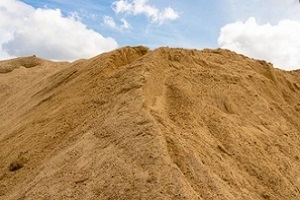 One of the most important elements of any landscaping project is the fill dirt that will be used. Without the correct fill dirt, your plants may not thrive preventing your landscaping project from being the successful feature you imagined.
When choosing your fill dirt, consider first, the type of soil that is already in your yard. If that soil is sandy or if it has a high clay content, you will want a fill dirt that complements the existing characteristics of each of those soils.
Overall, fill dirt is one of the most important components of a successful landscaping project, but each one is unique making it important to use the right type for your project. To learn more about how to use fill dirt for landscaping and what the right type of fill dirt for your needs is, contact our team of experts today at 941-621-8484.