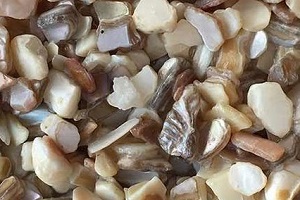 Sustainable and eco-friendly materials have become more prevalent in landscaping, with crushed shells being the go-to option for many homeowners and landscapers. Not only do they offer unique visual appeal, but they also provide numerous environmental benefits and require minimal maintenance. This article will explore five versatile ways to incorporate crushed shells into your landscape design.
Benefits of Using Shells for Landscaping
Crushed shells provide several advantages that make them an excellent choice for various landscaping applications:
Aesthetic appeal: Add a natural, beachy feel to your landscape, creating an inviting and visually-pleasing atmosphere.
Environmentally-friendly: As an organic material, they are a sustainable option that can help reduce your carbon footprint.
Low maintenance: Require minimal upkeep, making them a practical choice for busy homeowners.
Durability and longevity: Known for their durability, ensuring that your landscaping project will stand the test of time.
Crushed Shell as Garden Mulch
Organic mulch materials such as crushed shells provide several advantages compared to inorganic ones, such as gravel or rubble. Crushed shells offer excellent drainage, allowing rainwater to percolate easily through the shell pieces and into the soil. This prevents soil erosion and helps maintain a healthy garden ecosystem.
Moreover, as the shells decompose, they release valuable nutrients into the soil, enriching it and promoting healthy plant growth. To use crushed shells as mulch, spread a layer around your plants, taking care not to cover the plant stems. Over time, you may need to replenish them to maintain their benefits, but they require minimal maintenance.
Paving Material for Driveways and Pathways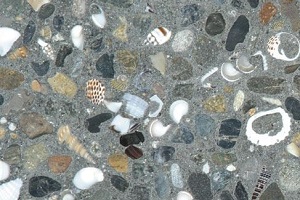 Many homeowners opt for crushed shells over traditional gravel because they offer a more unique and aesthetically pleasing appearance. They also create a stable and durable surface that becomes more compact even as you walk or drive on it.
To install a crushed shell driveway or pathway, start excavating the area to the desired depth, typically around three to four inches. Next, lay a layer of landscape fabric to prevent weed growth, and then add a layer of crushed shells on top. Finally, tamp them down to create a stable and even surface.
Decorative Accents for Landscaping
Crushed shells can also be used as decorative accents in your landscape, adding a touch of natural beauty to your outdoor space. Three main types used for hardscaping include: oyster, clam, and scallop. Each type offers subtle differences in color and texture, allowing you to create a personalized look for your landscape.
Oyster shells are primarily gray and off-white, clamshells are off-white or yellow-white, and scallop shells come in shades of brown. Over time, exposure to sunlight will bleach the shells, resulting in a lighter, more uniform appearance. Consider using a single type of shell or a combination of all of them to create an eye-catching and unique garden accent.
Using Crushed Shells as a Base for Garden Beds
Crushed shells can be an excellent base material for garden beds, improving drainage and providing a stable foundation for your plants. To use them as a base for your garden beds, prepare the area by removing any weeds or debris. Then, add a layer beneath your garden bed's soil, ensuring even coverage.
The shells help prevent soil compaction, allowing plant roots to access the necessary water and nutrients for healthy growth. Additionally, as they decompose over time, they will release valuable nutrients into the soil, further enriching it and promoting the well-being of your plants.
Incorporating Crushed Shell for Landscaping Water Features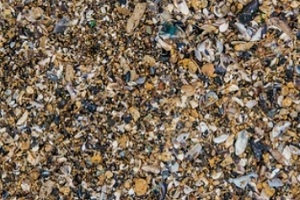 By using crushed shells around the edges of your water features, you can create a natural, beach-inspired look that enhances the overall aesthetic of your landscape. Moreover, the shells can help stabilize the soil near the water feature, preventing erosion and maintaining the structural integrity of the area.
To start, select the appropriate type and color of shells to match your design preferences. Next, carefully place them around the edges of the water feature, creating a visually appealing border. If you want to incorporate more protection against soil erosion, consider installing landscape fabric beneath the shells.
Get Expert Guidance from Barclay Earth Depot's Crushed Shell Specialists
Crushed shells provide a versatile and eco-friendly landscaping solution that offers numerous benefits. These materials bring a unique and inviting aesthetic to your outdoor space, contribute to a healthy garden ecosystem, reduce your carbon footprint, and require minimal maintenance.
If you are considering using crushed shells for your next landscaping project but need help, turn to Barclay Earth Depot for expert guidance and top-quality crushed shells. Our team of specialists can help you choose the perfect shell for landscaping and provide advice throughout your project.
Contact Barclay Earth Depot today at 941-841-1681 or online; we can work together to turn your outdoor space into a stunning and functional oasis.