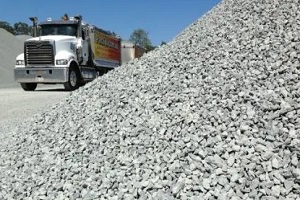 Aggregate is made-up of mineral crystals of one or more kinds of mineral rock fragments. In this brief discussion, we'll define construction aggregate, or simply "aggregate," as it's commonly known in the groundwork and building industries. You can inquire about the varieties of aggregate available from your local aggregate suppliers, but understanding exactly what you require is crucial. Let's look at the many types of aggregate and how they're used.
Aggregates Are Used In Construction For A Variety Of Reasons
Durability And Strength
Aggregates provide strength and durability to concrete; as a result, the final product is able to attain its full potential. Without aggregates, the material may not be able to withstand the weight placed on top of it, or it may crack over time in high-traffic areas such as parking lots or walkways.
Aesthetics
Aggregates can be utilized to improve the aesthetics of the final product depending on the project. Aggregates may be available in a variety of colors, which can be selected to complement the surrounding landscape. They can also be used in the home for countertops, and in your yard's landscape for added appeal.
Environmentally Friendly
Aggregates are created from naturally occurring minerals and rocks when larger rocks weather away causing fragments to break off. This provides a natural element that is less harmful to the environment than steel or plastic, which both require substantial amounts of energy to manufacture, whereas there is a significantly limited amount of manufacturing required for aggregate processing.
Cost-Effective
Aggregates are inexpensive, yet durable enough to endure a long period. This is cost-effective for both contractors and clients in the long run, due to the fact that since they are so affordable to purchase, and are so long-lasting, there is less need to have them replaced.
Crushed Stone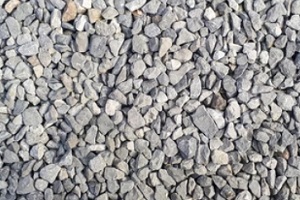 Crushed stone mixed with sand is known as process and is used to lay foundations for patios, walkways, driveways and roads. Crushed stone is made by breaking down big boulders into small, angular stones using machinery. Among other uses, crushed stone can also be used for mulch replacement and water drainage.
It is an excellent alternative to mulch in flower beds because it requires less maintenance and also allows debris to be easily removed without causing damage to the surface. Certain types of crushed stone have a more appealing appearance, allowing them to provide a pleasant contrast to your yard. We have a wide range of sizes and colors to choose from.
The Four Categories Of Aggregates
Sand
Sand is a fine-grained sedimentary substance made up of rock or mineral particles, such as quartz. Sand is commonly used in mortar and concrete mixtures because of its round, easy-to-mix particles. Sand is divided into three types: common sand, coarse sand and fine sand.
Gravel
Gravel is a coarse-grained sedimentary substance with particles ranging in size from 0.4 to 2 inches in diameter. In the building sector, gravel is primarily used for medium to large-sized aggregates. It has a consistent shape and is appropriate for heavy-duty applications such as driveways or roads with high traffic volumes or larger loads.
Crushed Stone
Crushed stone is a type of aggregate made up of angular or subrounded particles that have been crushed more than gravel. It is mostly utilized for medium to large-scale projects and is frequently seen on major commercial construction sites due to its ability to withstand high traffic.
Crushed stone is often available in a variety of shapes, such as bowling balls, teardrops or circular rocks measuring 2-3 inches in diameter.
Concrete
Ready-Mix Concrete is a solid material made up of cement, aggregates, sand and water that is used to construct roads, buildings and pavement. This product is made by mixing the elements under considerable pressure, giving it outstanding durability.
Concrete comes in a variety of compositions for landscaping projects, including ready mix, bagged concrete and unbagged concrete.
Which Aggregate Types Are Suitable For Your Project?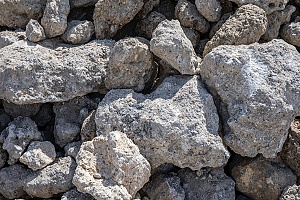 The goal, desired output and projected lifespan of your project all factor into selecting the best aggregate. Ordinary sand or pea gravel, for example, are suitable for a short-term project such as landscaping because they are less expensive and more frequently available. Crushed stone, which is long-lasting and made for heavy-duty use, is the preferred choice for long-term projects such as roads and buildings, making them durable for decades.
Contact The Experts At Barclay Earth Depot
Barclay Earth Depot is able to provide you with the correct type of aggregate to meet your needs, whether you are starting a new outdoor project or landscaping your backyard. Barclay Earth Depot has the aggregate material for any project; contact us today for pricing.