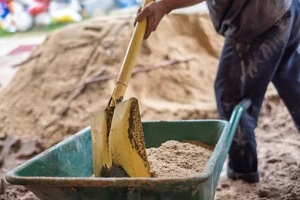 Acquiring high-quality fill dirt for your project is an important factor that can affect the overall success of the project. It is important to know that you are receiving a high-quality product from a reputable dealer in Florida who understands your unique project needs.
This is especially true if you are working on a landscaping or construction project that requires a large quantity of fill dirt. Fill dirt determines the structural integrity of the project and therefore is one of the top essential elements of construction projects.
By choosing the correct type of fill dirt for your needs, you can ensure your project stands on solid ground, and by working with a reputable dealer, you can be sure that you are getting top quality fill dirt.
What To Look For In Florida Fill Dirt
Not all types of fill dirt are created equally. This makes it important to research the provider and the dirt you are receiving to make certain that you receive the right quality and composition for your project.
Consider the Source
When looking for high-quality fill dirt, it is important to consider the source. Make sure to ask where the dirt is coming from and what it has been used for. Some places may offer fill dirt that has been screened and is free of debris, while others may sell topsoil or composted manure. Overall, you should find a supplier who can provide you with soil that is:
Free of debris
Rich in organic matter
Well-drained
Properly analyzed
Understand the Composition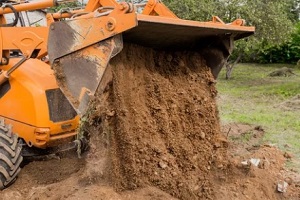 It is also essential to understand the makeup of the fill dirt you are purchasing. The wrong type of fill dirt can result in structural instability and other issues that can lead to major headaches throughout the lifecycle of your project.
Be sure to ask for a report on what the fill dirt is made of and what type of foundational support or use case it is best suited for.
Risks of Using Poor Quality Fill Dirt
When it comes to construction projects, using the right type of fill dirt is crucial. In the absence of the proper fill dirt, the project is subject to a number of risks, including:
Risks to the structural stability of the project
Using the wrong type of fill dirt could cause a project to collapse. Some soils, such as clay, can cause structural instability when used for backfill as they can become very sticky and may not compact well, leading to problems with the foundation or other elements of the structure.
Fill dirt with high levels of organic material will see increasing instability of the ground as the organic material begins to decompose, altering the composition of the fill.
Risks to the health and safety of those working on the project
If you do not know all of the contents of the fill dirt you are using, your workers could unwittingly be working with hazardous chemicals. This can place severe stress on your workforce and also put you at risk for lawsuits.
Risks to the environment
If fill dirt is used that has not been properly analyzed and screened, it could potentially contaminate soil and water supplies. This can create severe and costly issues that could result in fines and structural instability problems.
Finding the Right Fill Dirt For Your Next Project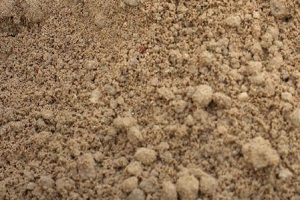 The right type of fill dirt is important for any project. Contents need to be the right size and have the correct composition to support the weight of any structure being built on the foundation being created.
The use of low-quality fill dirt that contains clay or other unnecessary materials, creates a risk that the structure may collapse under the weight incurring costly damages, or worse, injury to others. Using a reputable supplier of fill dirt, like Barclay Earth Depot, will ensure your project is being built with a quality product.
When looking for a reputable fill dirt dealer in Florida, be sure to ask the following questions:
What is the source of the dirt?
Is it screened?
What are its best case uses?
Will they deliver?
When looking for a reliable fill dirt supplier in Florida, look no further than Barclay Earth Depot. Our experienced team of professionals will guide you with the information you need to make an informed decision about purchasing this important material.
Our staff can help you choose the right dirt for your project, ensure you have the right quantity and consult with you on your project. To learn more about the fill dirt available at Barclay Earth Depot, contact our team of experts today at 941-621-8484.