Stone is one of the most common materials found in construction and outdoor projects due to the many ways in which it can be used. Whether you are gearing up for a building project or want to liven up your outdoor space, crushed stone can serve a variety of purposes, some of which may never have even crossed your mind. Consider the following common uses of crushed stone to get a better idea of just how reliable and effective this affordable material is.
As An Additive To Chicken Feed
Did you know that crushed stone is intentionally put into the chicken feed?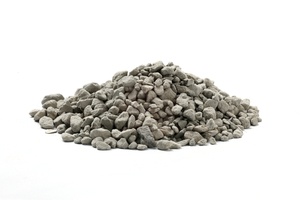 Many people look for reputable sources for crushed stone because they need ground stone for their coops. Chickens require minerals as part of a balanced diet, and crushed stone safely and effectively provides what they are missing. They also benefit from the rough particles in their stomachs, which assist them with grinding their food for digestion. Reputable stone providers ensure that their ground materials are safe and do not contain unwanted contaminants such as broken glass.
For Landscaping On Residential And Business Properties
Stones do not have to be large or in interesting shapes to be used for landscaping purposes. Consider how the look of a garden would change by using crushed stones instead of mulch. This adds visual texture while providing a healthy filtration system for water. As an additional bonus, stones come in a variety of colors and makeups, which means that homeowners and business owners can choose the shade and look that best suits their needs.
Gardens are not the only place where crushed stone can be used for decoration. If you have a water fountain, try adding stones to the basin to create visual interest or even alter the way that the water flows. Crushed stone can change the sound that a fountain makes or prevent splashing. You can also use crushed stone as a walkway rather than more obtrusive pavers or solid concrete.
To Protect Shorelines From Erosion And Damage
Crushed stone does not need to be decorative. In fact, it serves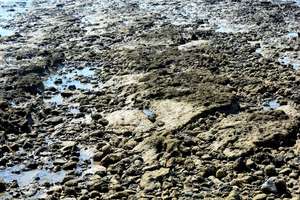 an important purpose in many coastal municipalities by preventing the degradation of the shoreline. As water crashes onto a beach, it disturbs the sand and soil material, dragging it back out into the water. Over time, this causes beaches to recede, and the public does not get to enjoy as much space as they once did. Crushed stone can be added to the water-facing edges of a beach to absorb much of the force and friction of the water as it churns. This installation is called shot rock, but you may also hear it referred to as rip rap.
As Part Of Cement For Construction
Cement is a strong and durable material that can be found almost everywhere, from driveways to the foundations of buildings. Crushed stone is a vital part of this process, serving as an aggregate, which is an additive that is mixed in with the cement material. Aggregates are useful for many reasons, one of which is cost. Cement itself is expensive, so adding other materials such as stone to the combination reduces the overall amount of cement that must be used in the mixture. However, crushed stone also helps the cement bind together by providing gritty particles that are easy to grip. Strong cement made of crushed stone can endure extreme weather conditions for years.
To Make Roads That Last For As Long As Possible
Just as crushed stone is used in cement for a strong end result,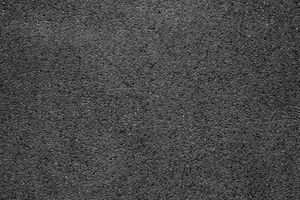 it is also a critical part of the asphalt used to make roads. The gritty texture that comes from crushed stone particles helps keep the road together in one piece without cracking. It also provides traction for tires and the soles of shoes so that anyone using the road stays as safe as possible. The right crushed stones can even contribute a decorative look in asphalt, which is why they are a popular addition to newly poured driveways and extensions.
Trust A Reputable Supplier For All Your Stone and Aggregate Needs
No matter what project you intend to tackle with crushed stone, it is important that you get your materials from a reputable source. Low-quality aggregate can contain unwanted particles including glass or other debris that not only interfere with your work but also pose a danger. The experts at Barclay Earth Depot would be happy to help you explore our wide range of options. Contact our team online or over the phone at (941) 621-8484to learn more about the products we offer and how they might fit into your project goals.