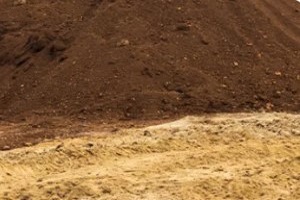 Clean fill dirt is the backbone of any construction and landscaping project. It helps improve drainage, prevent erosion, grade land, and so much more. But that's only if the clean fill you're using is genuinely clean. If it's not, you could end up having serious problems down the line.
So, how can you tell if the fill you're getting is clean? Understanding how regular fill is transformed into clean fill dirt is a good place to start.
Why Clean Fill Dirt Matters
Clean fill is a type of soil that contains no pollutants, contaminants, or any other hazardous materials. These contaminants include arsenic, lead, petroleum products, and pesticides. The soil mixture is also screened to remove large debris and organic matter, such as roots, rocks, and leaves.
Removing organic matter is critical. In time, it breaks down and leaves behind pockets of air that can destabilize the foundation of your structure.
How Does Fill Dirt Become Clean?
Fill dirt doesn't just magically turn into clean fill. In fact, it's a laborious process, and even the slightest mistake can compromise the end result.
Step 1: Choosing the Right Source
The first step to quality clean fill dirt is sourcing the raw material from an appropriate site. These can include quarries, farms, mines, and excavation sites. Generally, the dirt is collected from about six inches underground. Collecting the raw material from beneath the topsoil layer reduces the likelihood of it containing organic matter.
An experienced dirt expert will research the site's history for any red flags that might indicate the area has been contaminated. They'll also conduct a visual inspection before moving on to the next step.
Step 2: Testing and Cleaning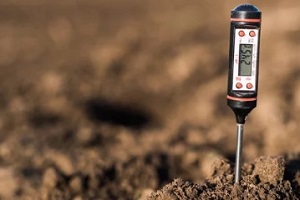 Now, it's time to test the fill dirt for hazardous materials and contaminants. This is done either through field screening methods, lab tests, or both. Samples are taken from random spots in the pile of dirt and tested.
If the dirt is found to contain harmful substances, it can be cleaned. The chosen method will depend on factors such as type and level of pollutants present in the soil, the quantity of dirt to be cleaned, and the cost involved. The most common cleaning methods include:
Containment: Contaminated dirt is isolated using physical barriers.
Soil washing: Dirt is separated into fractions and treated, or the contaminated parts are disposed of if cleaning is not feasible.
Thermal treatment: The dirt is heated to destroy contaminants, and the resulting gasses are treated.
Vapor extraction: Volatile organic compounds (VOCs) are vacuumed, and the extracted vapors are treated or disposed of.
Bioremediation: Microorganisms are introduced into the dirt to break down contaminants on or off-site.
Incineration: Contaminated dirt is burned, and the ash and gasses are treated or disposed of.
Other physical/chemical treatments: Techniques such as oxidation or stabilization are used to remove or immobilize contaminants.
Step 3: Screening the Fill Dirt
The next step is screening the fill dirt to remove large particles, such as rocks, roots, or debris, that could destabilize a structure over time. Large mesh sieves or dirt-screening machines remove any particles larger than ¾ inch, meaning that most organic matter gets removed at this stage too.
Screening is critical because large debris can make it difficult to spread and compact the fill dirt leading to instability over the long term. It can also damage underground pipes, wires, and even the foundation of your building. Furthermore, decomposing organic matter can destabilize the structure and attract pests.
Step 4: Transporting Clean Fill Dirt
Though it might not seem so, the transportation step is also essential to the whole process. A reputable supplier will take various precautions, including:
Using clean vehicles that only transport clean fill dirt
Storing and transporting the soil mixture in sealed or covered containers
Avoiding routes or areas that pose a contamination risk, such as industrial areas
Inspecting the dirt before and after transportation for signs of contamination
Reporting and resolving any problems that could compromise the quality of the clean fill
Trust Barclay Earth Depot for Your Clean Fill Dirt Needs
Whether you're working on a massive construction project or a small landscaping job, you can't afford to compromise on quality. After all, your reputation is at stake, not to mention all the legal and financial problems that could arise.
So, turn to Barclay Earth Depot for all your clean fill dirt needs. We offer expert advice on selecting the best type of fill dirt for your specific project, as well as the highest quality certified clean fill dirt available. Reach out to us today at 941-841-1681 or online, and let us help you build a solid foundation for your projects with our industry-leading expertise and products.