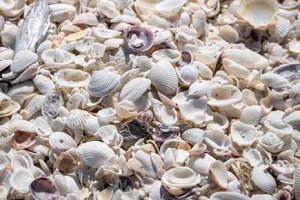 If you're looking for a way to add a touch of the tropics, as well as some durability and creativity, to your next landscaping project, consider using Florida shells as an aggregate in your next project.
Not only does this type of aggregate use shells from Florida, but this type of mixture offers unique benefits that other types of aggregate just can't compare to. If you are looking for some ideas on your new landscaping project, we are here to share some ideas that Florida shell aggregate can handle with ease.
What is Florida Shell?
Shell aggregate is a type of landscape material that is made from crushed Florida shells. This works well for landscaping because it is uniquely strong, colorful, and has a natural look. Shell aggregate can be used to create decorative pathways, borders and mulch.
Landscapers often use shell aggregate as a landscaping material because it is durable, absorbs wear and has a natural appearance. Shell aggregate is created by crushing large shells into small pieces and can be used to create pathways, borders and other features in a garden or yard. It is also a good choice for areas that receive high traffic since it is relatively tough and does not easily crumble.
Florida shell has a number of benefits compared to other types of aggregate. Because it is a natural product, it doesn't have the environmental impact that man-made materials do. It is also a sustainable resource, so it can be used over and over again. Additionally, Florida shell is great for resisting wear, making it a cost-efficient choice for landscaping projects that aim to stand the test of time.
Use Florida Shell To Bring Landscapes To Life
Florida shell aggregate is able to offer some unique advantages when attempting to execute fun and beautiful types of landscaping ideas. The properties of the shells in aggregate mixtures help it offer some positive advantages that can help you stay environmentally friendly while adding extra flare and durability to your next project. A few examples include:
Create Natural Pathways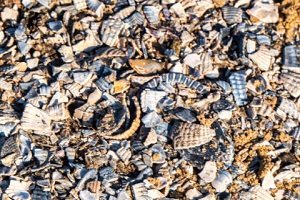 When using Florida shell as an aggregate in landscaping, one of the most popular ideas is to create natural pathways. The durability of the shell mixture makes it a perfect choice to withstand years of walking and usage. The unique makeup also ensures that they stay in place.
This makes them perfect for creating walking paths that lead from one part of your yard to another. As a bonus, the natural pink and white colors of the shells add a bit of interest and contrast to any landscape design.
Design Unique Borders
One easy way to use them is to create borders for flower beds or walkways. To do this, simply dig a trench around the desired area and fill it with a layer of shells. You can then add a layer of soil on top and plant your flowers or plants. The shells will help keep the soil in place and will also add some color and texture to your landscaping project.
Ground Cover
Florida shell aggregate can be used as a ground cover because it is able to protect the soil. It can also help to keep the area cooler in the summer and protect the soil from becoming overly dry and unable to sustain plant life. This is especially important in warm, dry climates or areas that lack shade that could use extra protection from extreme heat.
Flower Bed Accent
Florida shell aggregate is a great choice for a flower bed accent because it is healthy for the soil and available in a variety of colors. The shells are also a natural form of insulation, which can help keep plants cool in the summertime and help to ensure they thrive. Additionally, the shells are a natural source of calcium, which can help support the health of flowers and other plants.
Mulch Replacement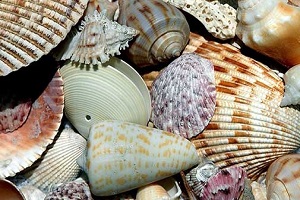 Florida shell aggregate works well as a mulch replacement because it is environmentally friendly and helps serve the same purpose, if not better than mulch in some cases. The product consists of crushed marine shells that have been cleaned and sanitized.
This means that there is no need to worry about weeds or pests taking over your garden. In addition, the aggregate helps to improve drainage and keeps the soil cool in the summertime.
Using Florida Shell To Create Beautiful Landscapes With Barclay Earth Depot
When it comes to landscaping ideas, using Florida shells is a great option. Not only does this provide an environmentally-friendly solution, but it can also help reduce the cost of your project. By using aggregate made from Florida shells, you will be able to create a beautiful and unique landscape that will last for years. For more information, contact our team today by giving us a call at 941-621-8484.