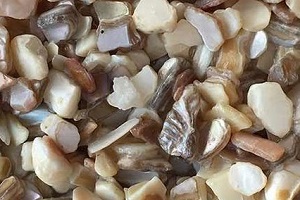 Shell aggregate is a great option for pathways in landscaping projects due to its durability, easy installation and availability in a variety of colors. Shell aggregate is made up of small pieces of crushed shells that have been bonded together with a resin. This creates unique qualities that make it a great choice for pathways.
Despite the many benefits, it may not always be the right choice for every project.
What is Shell Aggregate?
Shell aggregate is made by crushing shells into a fine powder which is then mixed with water and cement to create a durable, stable material that can be used for pathways and other construction projects.
Pros of Using Shell Aggregate
There are several benefits to using shell aggregate for pathways:
Environmentally Friendly
It is an environmentally friendly material. Shell aggregate is made mainly from recycled shells, and therefore does not require the use of new resources. Shell aggregate is also great for water retention, which is one of the biggest benefits of using shell aggregate in pathways.
The shells create a surface that works to prevent water from running off the pathway and into other areas, helping to eliminate erosion and ensuring a beautiful look all year round. Additionally, the aggregates can help to regulate soil temperature by absorbing and releasing heat, which can be helpful in climates with extreme temperatures.
Durability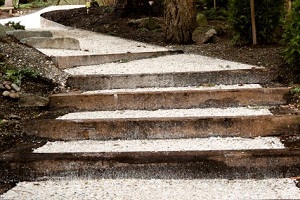 Shell aggregate is durable and stable. It possesses unique properties that can withstand heavy traffic and extreme weather conditions over time and helps extend the lifespan of the pathway.
This is due to the hardened nature of the shells used. Crushing them into an aggregate mixture helps to create a dense and naturally hard, durable material that is perfect for use as a filler.
Affordable
Shell aggregate is naturally occurring and easily obtained, which makes it available at a very affordable price. Using shell aggregate in the right use cases can be much more affordable for projects, which makes designing the use cases around the use of shell very advantageous for any operation.
Cons of Shell Aggregate
Slippery When Wet
While the finish of shell aggregate pathways can be very appealing and durable, it is known to become slippery in wet conditions. This is important to keep in mind when in environments that tend to receive substantial or consistent rain and moisture.
Less Malleable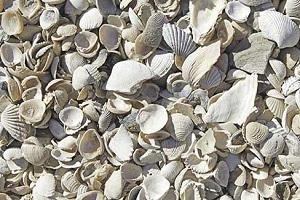 Another downside to using shell aggregate is that it can be difficult to work with. It can be very heavy and difficult to move, and it can also be difficult to shape. This can make it difficult to create complex pathways or designs with shell aggregate. Additionally, shell aggregate can be messy if it's not sealed properly.
Despite these drawbacks, shell aggregate is a versatile and durable material that can be used in many ways to improve your outdoor space.
Shell Aggregate Use Cases
The most important thing to keep in mind is that certain projects require the use of shell over other types of aggregate, while others may not. Some of the main uses for shell aggregate other than pathways include:
Garden Accents
Shell aggregate can also be used in landscaping projects. It can be used to create beautiful garden borders that are not only visually attractive but beneficial for the soil and environment as well. The shells add aesthetics to a garden and can also help to deter pests.
Soil Improvement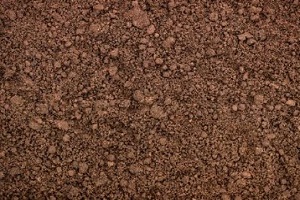 Shell aggregate can also be used in landscaping as a soil amendment. The shells help to improve the texture and drainage of the soil. By incorporating shells into the soil, you can create a surface that is more resistant to erosion, and that allows water to drain more quickly.
This is especially beneficial in areas where there is a lot of rainfall, or where the soil tends to be wet and boggy. Additionally, the shells can help to improve the overall fertility of the soil, making it a more desirable location for plants to grow.
Using Shell Aggregate as a Key Landscape Enhancement
Shell aggregate is a great option for landscaping and pathways for a variety of reasons. Its durability and sleek finish can create an aesthetically pleasing walkway that is helpful in wet, humid climates. It also can help to act as a natural border for plants, benefiting the quality of the soil and its ability to retain water in areas that may lack rainfall.
If you are starting or completing a landscaping project and are considering a shell aggregate product, contact our team of experts today at 941-621-8484 to learn more.