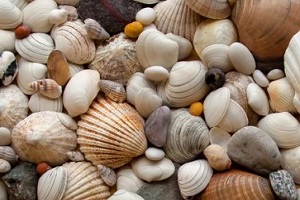 Whether you're designing a new driveway or considering an upgrade, the choice of material can dramatically impact the appeal and functionality of your space. Asphalt and concrete might be common go-to options, but have you ever considered shell aggregate's beauty and practicality?
A seashell driveway, an increasingly popular choice among homeowners and landscape designers alike, can transform your driveway into a visually stunning and convenient feature of your property that offers many benefits.
Reliability of Seashell Driveways
Regarding the stability of seashell driveways, it's all about the mechanics. As vehicles or foot traffic move over the driveway, pressure is applied, causing the shells to fragment into smaller pieces. These small fragments distribute evenly, nestling into each other and forming a tight, interlocking matrix.
This structure creates an impressively firm surface that resists ruts and holes. Unlike driveways made of larger, rigid materials that can shift or crack under pressure, the flexibility and adaptability of crushed shells ensure a reliably even surface for years.
Preserving the Environment with Seashell Aggregate
Seashell driveways are more environmentally friendly than traditional options for several reasons. First, they're made from a natural, renewable resource that would otherwise go to waste.
When these shells are harvested sustainably, this type of driveway can be a part of a responsible waste management cycle. Contrary to cement production, which releases significant amounts of CO2, creating a seashell driveway doesn't contribute to greenhouse gasses, helping to minimize your carbon footprint.
Drainage Efficiency
Crushed seashells have an inherently porous structure, with spaces between the small shell fragments. This structure allows water to permeate through the driveway's surface easily, leading to efficient drainage. It's an important feature in areas prone to heavy rainfall, as it can prevent waterlogging, protect your driveway from erosion, and mitigate the risk of flooding.
Enriching the Soil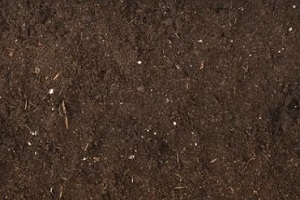 The decomposition process of seashell driveways is gradual and beneficial to the soil. Calcium and chitins are released when the shells break down, which are nutrients that enrich the soil.
Calcium is vital in helping plants build strong cell walls, while chitins can boost plants' immune responses and fend off certain types of fungal infections. This process turns your driveway into a slow-release fertilizer for your landscape.
Cost-Effective and Easily Accessible
One of the reasons why seashell driveways are cost-effective lies in the sourcing and processing of the materials. Seashells are a byproduct of the seafood industry, which can be collected and crushed for a relatively low cost. Additionally, the installation process for seashell driveways is less labor-intensive than other materials, such as concrete or asphalt, which also helps to keep costs down.
Minimal Maintenance
The durability and natural adaptability of seashell driveways result in minimal maintenance needs. They won't crack or split, and their interlocking structure makes them resistant to wear and tear.
Although they compact over time due to the weight and movement of vehicles, this compaction can help to create a more stable surface. In addition, the shells can easily be replenished every few years to maintain the driveway's depth and appearance.
Keeping Weeds and Pests at Bay
The shape and texture of crushed shells make them an unwelcoming environment for weeds and pests. The sharp edges of the shells can deter weed seeds from taking root, and they can be uncomfortable for many types of insects and pests to traverse. This natural deterrent keeps your driveway looking clean and pristine without the need for potentially harmful weed killers or pesticides.
Cool Comfort
The light color of seashell driveways reflects a significant portion of sunlight, preventing the surface from absorbing and radiating heat as darker materials such as asphalt or concrete do. This property means that the driveway stays cooler to the touch, making it more comfortable to walk on barefoot and less likely to cause heat-related damage to vehicle tires.
A Lasting Investment
Seashell aggregate driveways provide a long-lasting solution due to the durable nature of the shells themselves. The seashells are naturally tough, making them highly resistant to the wear and tear of vehicles and weather. Over time, the driveway will compact, creating an even stronger and more stable surface. With proper care, a seashell driveway can serve you well for many years, proving a wise and beautiful investment.
Compatibility with Various Designs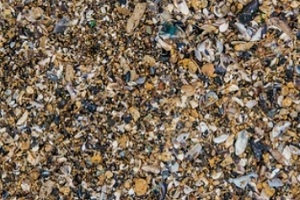 Seashell driveways naturally complement various landscape styles due to their neutral, organic appearance. They can add a beachy, relaxed vibe to coastal properties or provide a contrasting pop of brightness in a lush, verdant garden.
Plus, they can be easily incorporated into a wide range of other landscape design elements, from tropical palm gardens to rustic farmhouse settings, offering an aesthetic versatility that's hard to match.
Transform Your Driveway with Shell Aggregate from Barclay Earth Depot
Choosing a driveway material that combines beauty, durability, and environmental consciousness can seem challenging. But seashell driveways provide all these benefits and more. Why not give your driveway a touch of coastal charm and practicality with crushed seashells?
If you're ready to explore the benefits of shell aggregate for your driveway, Barclay Earth Depot is here to help. With our expert guidance, you can transform your driveway into a sustainable, appealing, and long-lasting property feature. Contact us today at 941.841.1681 or online for top-quality shell aggregate and expert guidance for your driveway and other projects.