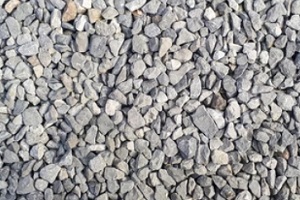 When it comes to landscaping, crushed stone is a versatile and visually appealing element that can transform any outdoor space. Whether considering a pathway, patio, or decorative garden feature, incorporating crushed stone aggregate can elevate your landscaping game.
Let's delve deeper into the process and intricacies of landscaping with crushed stone.
Understanding Crushed Stone
Crushed stone is a construction aggregate made by breaking down rocks into different sizes using crushers. Available in a variety of sizes, shapes, and colors, crushed stone can seamlessly fit into almost any landscaping style.
The benefits of crushed stone extend beyond aesthetics. It promotes soil health through its permeability, allowing water to reach the ground, thereby reducing erosion and runoff. Crushed stone aggregate is a mix of stone pieces varying in size and shape.
This mix provides stability, making it an excellent choice for walkways or driveways. In addition, the unevenness of the aggregate allows for better interlocking of the stones, increasing the durability and longevity of your landscape design.
Choosing the Right Crushed Stone Aggregate for Your Project
The type of crushed stone you choose depends on the purpose of your landscaping project. Some factors to consider when choosing your crushed stone include the following:
Size: If you're creating a pathway or driveway, you'll need larger, heavier stones for stability. For decorative features or around plants, smaller stones are often more suitable.
Color: Crushed stone comes in many colors, from natural hues, such as brown and gray, to more decorative colors. The choice should blend with or accent the overall color scheme of your landscape and house.
Type: Different types of stone have different textures and appearances. Some stones may be rounder, while others are more angular.
Detailed Guide on Preparing the Ground and Installing Crushed Stone
Ground preparation begins with a well-thought-out plan. Start by marking the borders of your landscape area with stakes and a measuring tape. Then, remove the existing grass or plants within this defined area.
After, you'll need to dig down to your desired depth, keeping in mind the thickness of the stone layer. For areas expected to bear weight, such as driveways, you'll want a thicker layer of stone, which means digging deeper.
With the area prepped, it's time to install edging or borders, which help to contain the crushed stone and provide a clean, defined edge to your landscape. Next, consider laying down landscape fabric over the prepared ground. This fabric serves as a barrier that helps inhibit the growth of weeds while still allowing water to permeate.
Finally, it's time for the exciting part – installing your crushed stone! Pour the stone into the prepared area, starting from one corner and working your way across to ensure an even spread.
If you're using crushed stone aggregate, make sure that the different sizes are well mixed to provide better stability. For optimal results, rake the stones for an even layer and to help the stones interlock.
Innovative Landscaping Ideas with Crushed Stone
Crushed stone provides endless opportunities for innovative landscaping. Some ideas include:
Creating walkways or paths where crushed stone aggregate can provide stability.
Designing decorative garden features, such as a rock garden or a stone border around a flower bed.
Terracing sloped land, where the crushed stone can minimize erosion and create level areas for your plants.
Using crushed stone to highlight certain plants or decorative features in your garden.
Common Mistakes to Avoid
In your landscaping journey with crushed stone, it's important to sidestep common pitfalls that can compromise the success and longevity of your project.
Neglecting Maintenance: Even though crushed stone is relatively low maintenance, it requires regular upkeep such as raking, debris removal, and occasional refilling to retain its aesthetic and functional appeal.
Incorrect Depth: Balancing the depth of your crushed stone is crucial. Too shallow a layer can expose landscape fabric, while a layer that's too thick might hamper usability. Typically, 2-4 inches for decorative areas and up to 6 inches for paths or driveways are recommended.
Overlooking Drainage: Ensure your landscape area slopes slightly for proper water runoff to prevent water pooling, slippery conditions, and potential damage to adjacent structures or plants.
Skipping Edging: Edging is essential to containing the crushed stone within your landscape area, keeping the design tidy and maintenance manageable.
Failing to Compact the Stone: After installation, the crushed stone should be compacted for interlocking, particularly important for areas bearing weight, such as driveways or walkways.
Choosing Incorrect Stone Size: Select the stone size according to its purpose. Larger stones work better for weight-bearing areas, whereas smaller ones suit decorative features.
Lay the Foundation for a Stunning Landscape with Barclay Earth Depot
Crushed stone offers an unparalleled blend of versatility, aesthetics, and functionality. It caters to various landscaping applications, from creating walkways and driveways to designing decorative features. Whether you want to make your garden more beautiful, stabilize a pathway, or create an environmentally friendly landscape, crushed stone ticks all the boxes.
If you're ready to transform your outdoor space with crushed stone aggregate but aren't sure where to start, Barclay Earth Depot can help. From helping you pick the perfect crushed stone to provide the expert guidance you need for your project, our aggregate specialists have you covered.
Contact us today at 941.841.1681 or online and let's get started on making your landscaping dreams a reality.