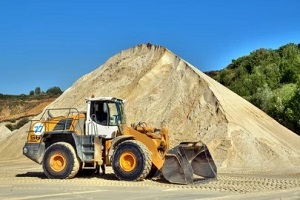 When you marvel at a towering skyscraper or drive along a smoothly paved highway, you're experiencing the result of a crucial component in the construction process: sand aggregate.
The term might not be familiar, but its importance in construction is paramount.
Understanding Sand Aggregate
Sand aggregate is a broad term for various materials, including sand, gravel, crushed stone, and other similar components. These materials are crucial in numerous construction projects, acting as the backbone of many architectural structures.
Sand aggregates are not a one-size-fits-all product. They come in many types, varying in size, shape, and composition. These can be broadly classified into two main categories: coarse aggregates and fine aggregates.
Coarse aggregates typically include larger materials such as gravel and crushed stone, with particle sizes often greater than 4.75 mm. On the other hand, fine aggregates consist of smaller materials like river sand, mountain sand, and sea sand, typically with particle sizes less than 4.75 mm.
The Role of Sand Aggregate in Construction
Concrete and stone masonry is the foundation of many construction projects, and sand aggregate demonstrates its crucial function here. When mixed with concrete, sand aggregate provides stability, forming a rigid structure known as the skeleton. This skeleton gives concrete its robust and durable nature, enabling it to withstand heavy loads and harsh weather conditions.
It also works as a filler in concrete, adding bulk and reducing the quantity of cement needed. This improves the concrete's durability and makes construction more cost-effective.
Sand aggregate is versatile, and you'll find it employed in various civil engineering applications. It's a key component in cement and asphalt, commonly used in road foundations and railway track slags. Moreover, it's an integral part of mortar, providing the necessary adhesion to bind bricks or stones together in construction projects.
Classification of Sand Aggregate
Coarse aggregates, with particle sizes exceeding 4.75 mm, usually involve materials like pebbles and gravel. Fine aggregates, however, include rock particles smaller than 4.75 mm, typically river sand, mountain sand, and sea sand.
Sand aggregates are divided based on the fineness modulus. This parameter provides an index measuring how fine the aggregate is.
Coarse sand, having a fineness modulus between 3.7-3.1, boasts an average particle diameter exceeding 0.5 mm.
Medium sand, falling within the 3.0-2.3 fineness modulus, averages a particle size between 0.5-0.35 mm.
Fine sand has a fineness modulus between 2.2-1.6, indicating an average particle diameter of 0.35-0.25 mm.
Extra fine sand, with a fineness modulus of 1.5-0.7, has an average particle diameter of less than 0.25 mm.
Another parameter used to classify sand aggregate is its density. In the context of sand aggregate, density refers to the mass of the material per unit volume, which influences the weight and strength of the concrete mix in construction projects.
Ordinary aggregate typically has a density ranging from 2500-2700 kg/m3.
Lightweight aggregate, useful for specific lightweight constructions, has a significantly lower density, between 0-1000 kg/m3.
Heavy-aggregate boasts a higher density of 3500-4000 kg/m3, employed when weight and stability are paramount.
Sand can also be divided into three types: natural, artificial, and renewable sand.
As the name suggests, natural sand forms naturally through rock weathering.
Artificial sand results from processing stone ore and block stones into tailings or stone chips.
Renewable sand, an increasingly important type, usually comes from crushed construction waste, a great way to recycle and reuse materials.
Production Process of Sand Aggregate: From Nature to Construction
When it comes to the production of sand aggregate, both natural and artificial sand undergoes a series of processes. Natural sand gets extracted from rivers and seas. In contrast, artificial sand production involves crushing stones, typically using a jaw crusher, followed by a series of sieving and washing processes to achieve the desired quality.
The production of reclaimed or recycled sand is an innovation in the sand industry. It involves the separation of construction waste into various components, crushing the red bricks and cement blocks, and finally, creating sand using a sand-making machine.
Sand Aggregate: The Key to Construction Quality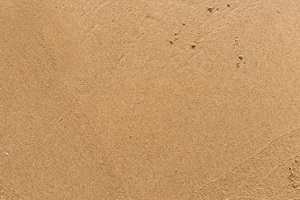 The different sizes and densities of sand aggregate directly influence the quality of construction. Coarse aggregates add bulk to the concrete mix, offering structural stability. Fine aggregates, on the other hand, fill the spaces between the coarse aggregate and cement, leading to a denser, more robust mix.
But the role of sand aggregate isn't just structural; it's also about aesthetics and functionality. Choosing the correct type of sand aggregate for specific construction projects can significantly enhance the project's quality, durability, and visual appeal. So, the next time you plan a construction project, remember that your choice of sand aggregate can make a difference.
Choose the Right Sand Aggregate for Your Construction Project with Barclay Earth Depot's Guidance
Sand aggregate is essential in construction, influencing the finished project's quality, durability, and aesthetics. Understanding its roles and types is beneficial and essential for any successful construction venture.
However, if you're unsure of the best sand aggregate for your application, let Barclay Earth Depot help. Our team of sand aggregate experts can provide the guidance you need and, thanks to our top-quality sand aggregate, the materials you need to ensure the success of your construction project. Contact Barclay Earth Depot today for guidance and to source the best sand aggregate.