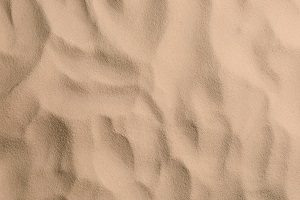 Construction sand is an extremely fine aggregate used in many applications, from concrete formation to landscaping. It comprises tiny granules of minerals and rock, the composition of which can significantly influence its properties and its suitability for a specific purpose.
In the construction industry, sand's granular nature and physical characteristics make it a critical player in lending strength and durability to structures.
Common Types of Construction Sand Used in Florida
Understanding the variety of sands available is crucial for making an informed decision. Here are the most used types of construction sand:
Pit Sand
Dug from 2-3 meters beneath the ground, pit sand boasts excellent binding properties thanks to the absence of salts. Its non-reactivity with atmospheric moisture makes it ideal for creating robust and rigid structures. Its grains are sharp, angular, rough, and coarse, offering a red-orange hue due to iron oxide.
River Sand
Commonly found near river banks and streams, river sand falls under the category of fine-quality construction sands. It is smoother in texture, and the grains are better shaped, requiring less water for mixing. Its primary usage includes concrete and masonry work, offering cost-effectiveness due to its natural availability.
Concrete Sand
Sourced from crushed concrete mixed with asphalt and cement, concrete sand is smaller-grained than crushed stone sand. Its unique composition allows it to create softer pavements and provide rigidity to the base of a building. Its small grain size makes it an excellent choice for leveling base layers and constructing walking paths.
Coarse Sand
Ideal for various applications, including septic systems and bedding pipes, coarse sand is also a reliable base material for concrete slabs or pavers. It can be easily combined with other aggregates, cement, and water, so it is often used to create large concrete structures. It is also effective in improving traction on roads and sidewalks.
Fill Sand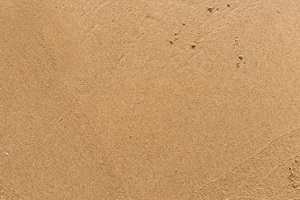 Recycled from construction materials such as crushed bricks, tiles, and concrete, fill sand is suitable as a base for paths, concrete, and paving.
Its excellent compaction properties make it the perfect base material for several construction purposes. Moreover, its usefulness in fixing drainage issues in wet areas as backfill around septic tanks adds to its popularity.
Utility Sand
Derived from high-quality industrial quartz, utility sand is known for its uniform grain shapes and excellent compaction properties. Completely natural minerals result in structures that are more stable and durable over the long term. Also, being non-reactive, it can be used in corrosive environments.
Fine Sand
With a nominal size of fewer than 5 millimeters and a high percentage of fines on the 75-micron sieve, fine sand is primarily used in plastering walls. The fine particles improve wall core strength and provide a smoother surface, helping wall colors maintain their vibrancy over extended periods.
Manufactured Sand
Manufactured sand is artificial sand made by crushing hard stones into small angular particles. Free from impurities and of uniform size, it makes concrete more durable and offers better tensile strength. Its easy availability and reduced transportation cost make it a favored choice for construction, especially given the depletion of good quality river sand.
Factors to Consider When Selecting Construction Sand
Choosing the right construction sand for your project requires consideration of various crucial factors:
Silt Content: Silt is a soil particle that is not as large as clay but is smaller than sand. While a certain amount of silt can improve workability, too much can weaken the structure of your construction. It can lead to poor compaction, lower durability, and increased shrinkage. Therefore, it's crucial to consider the silt content when selecting your construction sand.
Presence of Organic Materials: Organic materials such as roots, leaves, and peat can decrease strength and stability in construction projects. They can also encourage biological activity that can compromise the project's integrity over time. When selecting your sand, ensure it is free from organic materials to maintain the longevity and strength of your project.
Impurities: Impurities such as clay, salts, or harmful chemicals can impact the quality of your construction. These impurities can change the pH of the mix, affect the setting time, or cause staining or corrosion of reinforcements. Therefore, it's essential to choose sand that's free from harmful impurities.
Cost and Availability: The price and availability of the construction sand are also vital factors. Some types of sand may be more expensive or more challenging to obtain than others, depending on your location. Therefore, it's crucial to balance the quality and suitability of the sand with its cost and availability.
Transportation: The cost and environmental impact of transporting sand can also be significant, especially for larger projects. If possible, selecting a local source of construction sand can help to reduce these costs and make your project more sustainable.
Project Requirements: Different projects require different types of sand. For example, concrete sand is ideal for mixing with cement, while utility sand is perfect for improving drainage in wet areas. Make sure to understand what your specific project requires before making your choice.
Choosing the Right Construction Sand with Barclay Earth Depot
Your choice of construction sand could mean the difference between a sturdy, enduring structure and one that succumbs to the test of time and elements. Making an informed choice of sand requires a solid understanding of the construction project at hand, the geographical considerations of your location, and the specific properties of the various types of sand available.
With so many factors to consider, selecting the right construction sand might seem complicated. And then there's finding a great source of construction sand, which can seem just as complicated at times.
Barclay Earth Depot is here to help. Not only can our construction sand experts advise you on choosing the best materials for your project, but you can also rely on us to supply you with high-quality construction sand for your needs. Contact us today at 941.841.1681 or online, and let's start building the foundation for your successful project.