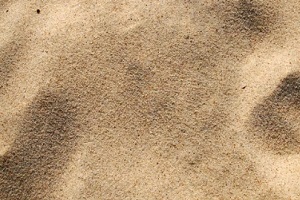 There's just something about the coastal landscape that evokes a sense of peace and relaxation. The soft, natural tan hues of the sand under your feet, the sound of rolling waves in the distance, the gentle ocean breeze tousling your hair.
You don't have to live on the coast to enjoy these relaxing qualities. In fact, you can bring the essence of the seaside to your backyard with the strategic use of landscaping sand.
When incorporated thoughtfully into your outdoor living space, landscaping sand can transform it into a coastal oasis. The textures and colors of this versatile material can help create the illusion of being seaside, no matter where you live.
In this article, we'll explore how landscaping sand can add coastal charm through color, texture, and creative uses in your garden and hardscapes.
Choosing Landscaping Sands for Coastal Appeal
One of the keys to creating a coastal look is selecting the right hues and textures of landscaping sand. You'll want sands that evoke the natural colors of the beach landscape. Tans, creams, and warm whites work well.
Play sand tends to have a light golden tone that suggests sun-kissed shores. For a more pristine, beachy feel, white sands are ideal. Paver sands also come in tans and earthy browns that can lend a coastal vibe.
The texture of your landscaping sand matters, too. Finer, more silty sands read as soft and powdery, perfect for mimicking beaches and dunes. Larger-grained sands have more texture underfoot, which is great for echoing natural coastal sediments.
Play sands are often a good balance of fine yet gritty. Take time to touch and view sand samples before choosing so you can find the perfect match for your coastal vision.
Incorporating Sand into Garden Beds and Planters
One of the simplest ways to invoke the beach through landscaping is to add sand to your garden beds and planters. Use it as mulch around ornamental grasses, succulents, palms, and other plants suited to sandy environments. For example, fill in around your yucca or agave with landscaping sand.
You can also create an undulating dune effect by mounding landscaping sand around drought-tolerant perennials. Allow some plants to emerge directly from the sand for a windswept look. For planters on a deck or patio, top off the soil with a light layer of sand so it appears plants are growing right in the dunes.
Sand Gardens and Pathways for Texture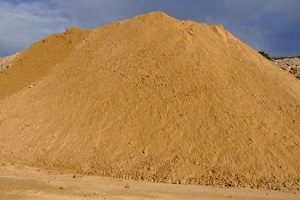 Incorporating pathways, patios, or designated sitting areas made from landscaping sand adds wonderful coastal texture underfoot. Feel the sand sink slightly beneath your footsteps, evoking walks along the shoreline.
For a more designed look, rake sand into patterns such as Zen gardens or mandalas. This creates beautiful swirling textures and a rustic yet artistic feel. Distinct walkways made of sand weaving through plant beds also help lend shape.
Sandboxes and Play Areas
For families with kids or pets, a sandbox is a fun way to bring the beach to your backyard. Fill with play sand to create a designated area for building sandcastles and other creative beach play. For pets, a sandbox of sand allows them to dig and lounge in the sand as they would on vacation.
Landscaping Sand for Pools and Water Features
The sight and sound of water evoke powerful sensations of the coastal landscape. Use landscaping sand to enhance the connection. Surround above-ground pools with sand instead of grass or concrete for a beach-inspired environment. For in-ground pools, create a beach-style entry with graded sand.
Use sand around the edges of backyard ponds and fountains, too. The sight of water trickling over the sand enhances the coastal feel. The white noise from fountains cascading over sand adds to the sensory experience.
Caring for Landscaping Sand
Landscaping sand requires routine care and maintenance to keep your coastal landscaping looking pristine. Rake regularly to remove fallen leaves and debris. Check for signs of weeds or other unwanted growth sprouting and remove them at the root before they spread.
In hot, dry weather, mist sand areas lightly with water to retain the moisture and vivid color. Avoid excessive saturation, which can cause compaction. Occasionally, sifting and turning the sand will prevent hard-packed areas and retain loose texture.
Create a Personal Seaside Escape with Help from Barclay Earth Depot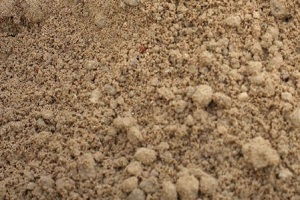 Bringing the essence of the coast to your Central Florida outdoor living space is easier than you may think. With creativity and the strategic use of landscaping sand, you can design a tranquil backyard oasis reminiscent of sunny shores.
Use textures and colors of sand to enhance garden beds, pathways, play areas, and more. Consider how water features can complement the coastal charm. And don't forget to care for your sand regularly to keep it looking pristine. The result will be a welcoming, beach-inspired space to relax and unwind.
For expert advice on choosing and incorporating the right landscaping sand for your unique vision, contact the knowledgeable team at Barclay Earth Depot. Our many years of experience with sand products means we can help you achieve a coastal style that's perfect for your home and environment.
Contact us today at 941.841.1681 or online to transform your outdoor area into a personal seaside escape.