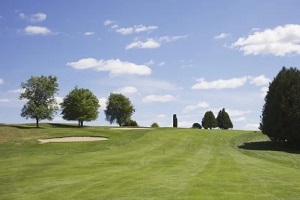 When building a playground in Florida's hot and humid climate, selecting the right play sand is essential to create a fun and safe environment for kids. Not all sands are created equal when it comes to playground use.
You want soft, sterile sand that packs well for molding, resists collapsing, and drains quickly after Florida's frequent rainstorms. And SW Florida pristine sand stands out as the ideal choice for playground projects across the state.
The Importance of Quality Playground Sand
While it may seem simple, not just any sand will do for playgrounds. You want sand that can cushion falls and make it easy to build sand castles and other structures. Sharp, rocky, or excessively dusty sand can harm children's feet and hands.
Sand with too much organic material can grow mold after Florida rainstorms, causing health hazards. Uniformly sized grains pack together well for molding and retain castle shapes without crumbling. The proper sand fosters fun, creativity, and motor skills, so take the time to understand the ideal qualities before selecting a supplier.
Factors Unique to Florida Playground Projects
Building a playground in Florida, you must account for the state's hot, humid, and rainy climate. Frequent thunderstorms mean the sand must drain well to prevent standing water or the growth of mold and mildew. Long summers also mean the sand can get very hot in the sun, making a light color necessary to prevent burns.
Due to the abundant wildlife, it also helps to use sterilized sand without organic material that could attract fire ants and other insects. Meeting these requirements results in sand that is safe, clean, and fun for kids, even in Florida's challenging environment.
Must-Have Characteristics of Play Sand for Florida
When evaluating sands for Florida playgrounds, there are six key characteristics you should look for:
Natural and Unprocessed
The highest quality play sand is natural, not crushed or processed. Natural options such as desert or beach sand have smoothed, rounded edges that feel pleasant on kids' hands and feet. Manufactured sand often has sharp, jagged edges that can scrape skin and get stuck in shoes. Stick with natural sands without artificial chemicals or treatments.
No Dust or Debris
Good play sand should be washed and sifted thoroughly, removing all dust, silt, and fine particles. This debris can get trapped in kids' lungs, eyes, and ears, causing health problems. Dust also leads to grimy hands and clothes. Ideally, the sand's grains should also be relatively uniform in size.
Smooth, Round Grains
Play sand with smooth, rounded granules is ideal for packing together to build structures and sand creations. Angular particles do not adhere or stabilize as well. Smooth sand with a nice texture also feels pleasant for kids to dig and play in.
Light Beige Color
In Florida's hot sun, very dark sands can get burning hot, while white sands are blinding. A light beige or cream color works well, absorbing less heat. This provides a safe and eye-pleasing appearance.
Sterilized and Washed
Organic contaminants such as insects, bacteria, and fungi thrive in Florida's climate. Sterilized, washed sand helps prevent fire ants, mold, and other health hazards in the playground. Washing also removes salt, which can leach and damage playground components over time.
Quick Draining
With Florida's frequent thunderstorms, proper drainage is essential. Play sand that compacts densely or holds lots of water can lead to standing puddles and swampy surfaces. Prioritize sand that packs well initially but then drains fast after rain. This prevents moisture and mold issues.
Why SW Florida Pristine Sand is the Ideal Choice
SW Florida pristine sand stands out as the best choice for playground projects across the state for several reasons, including:
Natural Source – SW Florida pristine sand comes from natural beaches and inland sources along Florida's southwest coast.
Consistent Size – SW Florida pristine sand has a very uniform size, which prevents dust and ensures it packs tightly for maximum stability. The fine sand grains feel soft underfoot as well.
Vivid Color – SW Florida pristine sand has a vivid light beige color, perfect for staying cooler in the hot Florida sun.
Sterilized – Before packaging, the sand is sterilized to remove all organic contaminants, which prevents mold and fire ant issues.
Drainage – The sand's smooth, round grains pack nicely at first but then allow rapid drainage after rain. The uniform size prevents waterlogging or compaction.
Low Dust – With thorough washing and sterilization, SW Florida pristine sand contains virtually no fine dust or silt, keeping the playground clean and grime-free.
Excellent Moldability – The smooth, rounded grains are ideal for molding and retaining shapes. Kids delight in crafting detailed sandcastles, sculptures, and other structures.
Structural Integrity – Thanks to the consistent size and shape, molded creations easily maintain their form without collapsing or crumbling. Walls, towers, and turrets stand up to active play.
Get Quality Sand for Your Florida Playground from Barclay Earth Depot
The sand you choose for your Florida playground carries real consequences for child safety, creativity, and enjoyment. Don't cut corners to save a few dollars if it comprises quality. Barclay Earth Depot specializes in sourcing top-tier SW Florida pristine sand ideal for playground construction across the state.
Reach out to learn more about our playground-grade sands, and we'll be happy to guide you in selecting the perfect sand and aggregate for your unique project needs. Contact us today at 941.841.1681 or online, and let us help you build the perfect Florida playground.