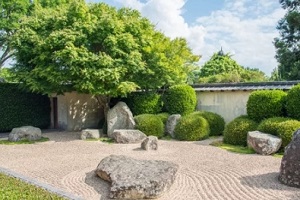 A lush, vibrant lawn can be challenging in Florida's hot and humid climate. However, landscaping sand offers an effective solution, providing various benefits that can dramatically enhance the health and beauty of your outdoor space.
The Role of Landscaping Sand in Improving Soil Structure
The humid climate of Florida can cause soil compaction, which prevents healthy root development and plant growth. Landscaping sand provides an accessible solution if you're looking to improve soil structure.
Adding landscaping sand to compacted heavy soils helps separate the tightly packed particles. This allows air pockets to form, creating a looser composition through which roots can easily spread. The sand particles also help generate the ideal loamy soil texture that contains a blend of sand, silt, and clay.
Loamy soils offer the perfect balance of moisture retention, drainage, and nutrient availability for plants. By incorporating landscaping sand, you can achieve better water filtration, protect against fungal diseases, and promote lush green growth.
The Use of Landscaping Sand for Water Management
The heavy rainfalls in Florida can leave lawns soggy and gardens waterlogged. Excess moisture deprives plant roots of oxygen and allows fungal diseases to take hold. Landscaping sand offers an easy solution to enhance drainage and manage water in Florida's rainy climate.
Incorporating landscaping sand into soil creates spaces for excess water to percolate down through the ground. This improves flow and prevents puddling on the surface. With their gritty texture, sand particles open the soil structure to allow deeper water penetration.
To amend the drainage of your garden beds or lawn, apply a layer of landscaping sand and work it into the existing soil with a rake. This helps the sand filter down to improve water movement at the roots. Proper drainage discourages moss growth, protects plants from overwatering, and keeps your landscape healthy through wet seasons.
Enriching Your Florida Lawn with Landscaping Sand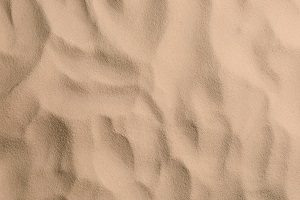 In addition to improving soil texture and drainage, landscaping sand can enrich your lawn with essential nutrients.
When applied as a top dressing on grass, landscaping sand allows better infiltration of nutrients such as nitrogen and potassium down to the root zone. This nourishes the plants and supports lush, robust growth. The sand particles create channels for nutrients to move deeply into the soil where roots can access them.
Some types of landscaping sand also contain micronutrients that benefit plants directly. For example, iron traces in the sand can prevent leaf yellowing, a problem caused by iron deficiency. This provides an added nutrient boost for a vibrant green lawn.
Landscaping Sand as a Solution for Filling Gaps
Bare patches and gaps in an otherwise lush lawn can detract from its beauty. Pest damage, high-traffic areas, and pet activity can all create unsightly barren spots. Landscaping sand provides a solution to fill in these areas and allow new grass to establish.
Spreading a layer of landscaping sand over bald patches creates an optimal seedbed for grass to grow. The sand improves drainage and brings nutrients to stimulate fresh roots and blades. As new grass emerges in the bare areas, it will blend seamlessly with the surrounding lawn for a seamless, green expanse.
When applying landscaping sand, use care not to overdo it. Excessive amounts can cake when dry, forming a crust that prevents proper germination. Also, avoid application after heavy rains, as the sand may simply wash away before taking effect.
Best Practices for Applying Landscaping Sand to Your Florida Lawn
To fully realize the benefits of landscaping sand, proper technique is essential when adding it to your lawn. Follow these best practices:
Test your soil first to understand its composition and pH. This will indicate how much sand needs to be applied. A simple at-home test can provide this information.
Aerate your lawn thoroughly before application. Aerating opens the soil structure so the sand can integrate deeply and evenly.
Spread landscaping sand across the lawn using a back-and-forth motion for uniform coverage. For a 1/4-inch layer, apply 0.77 cubic yards per 1,000 square feet. For lighter regular dressings, 50 lbs per 1,000 square feet is ideal.
Use a rake to work the sand down into the grass, thatching the blades to filter particles into the soil. Blend thoroughly for proper incorporation.
Water well after application to further settle the sand into the lawn. The sand needs moisture to integrate with the soil.
Seek advice from local experts about your specific lawn's needs. No two lawns are alike, so personalized care is best.
Revitalize Your Lawn with Help from Barclay Earth Depot
Achieving a lush, thriving lawn requires more than just applying landscaping sand. You need sand that is tailored to your soil, along with proper techniques to allow it to work its magic.
That's where the experts at Barclay Earth Depot can help.
We offer premium-grade landscaping sands designed for Florida's climate. Our team of landscaping sand experts can also advise you on best practices for amending your soil. We're committed to making lawn improvement easy and effective. Contact Barclay Earth Depot today at 941.841.1681 or online to revitalize your lawn and unlock its full green potential this season.