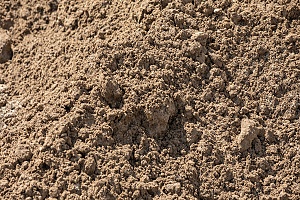 If you are experiencing drainage problems in your yard or garden and need an affordable way to fix them quickly and easily, fill dirt may be the answer. It is a simple, cost-effective solution that can help restore any outdoor area affected by poor water drainage. Here are seven ways fill dirt can repair water drainage issues:
1. Improving Soil Structure
Poor soil structure, such as highly compacted soil, can lead to water drainage issues in outdoor areas. Fill dirt helps improve soil structure by increasing soil aggregation, meaning the soil particles bind together better.
The result is a looser, more porous soil that can absorb and hold more moisture while allowing the excess to drain away instead of pooling on the surface. In addition, this improved structure helps prevent compaction and erosion while providing a more nutrient-rich environment for plants.
The process involves mixing fill dirt with the existing soil and then tilling it. The best type of fill dirt will depend on the existing soil type and desired outcome.
2. Creating Grade Changes
One of the leading causes of water drainage problems is a lack of proper grade or slope on your land. Water must flow away from structures, to prevent it from collecting around the foundation and causing damage.
Fill dirt can be used to create grade changes that will help redirect water away from buildings and other structures. The dirt is piled up and tamped down in the area where you want to make the grade change.
This increases the ground's elevation, creating a slope directing the water to drain away properly. The slope must be gradual and not too steep so it won't erode over time.
3. Building Drainage Swales
Drainage swales are shallow ditches that direct water away from structures and help prevent soil erosion. They are often built in flat or low-lying areas where water drainage is an issue.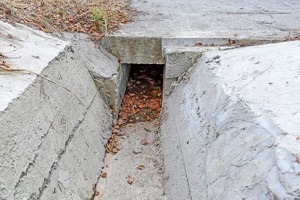 Fill dirt can be used to build a drainage swale, which is created by digging a long and shallow trench along the path you want the water to flow. The trench should have a slight slope allowing the water to drain away easily.
Once the trench is dug, it's filled with fill dirt, tamped down, and then covered with grass or other plants. This helps keep the swale in place and prevents eroding over time.
4. Adding an Impermeable Barrier
If your drainage problems are caused by a high water table or layer of clay beneath the soil, fill dirt can be used to create an impermeable barrier. This barrier is created by digging a trench around the area you want to protect and then lining it with a layer of fill dirt and gravel.
The gravel creates an impermeable barrier that prevents water from seeping into the ground or pooling up in the area. It also prevents soil erosion, which can make drainage problems even worse.
5. Installing French Drains
French drains are underground systems that can direct and absorb excess water away from structures. They use a combination of fill dirt, gravel and perforated piping to move the water away quickly without causing any damage.
The first step involves digging a downhill trench since the system relies on gravity to move the water. The trench is then filled with gravel to provide a foundation for the perforated pipes and ensure they don't get clogged with soil.
Lay the pipes and cover them with more gravel and a layer of fill dirt; this helps direct the water to a low-lying area where it can be safely drained away without causing any damage.
6. Building Berms
Berms, or raised embankments, are an effective way to redirect water runoff and control erosion. They can also create a buffer between two areas, such as a parking lot and a garden.
Fill dirt is ideal for building berms, as it's lightweight and relatively easy to work with.
The fill dirt can be piled up in the desired area to create a gradual slope, then tamped down and covered with topsoil or grass seed. This helps keep the berm in place and ensures it won't erode over time.
7. Creating Rain Gardens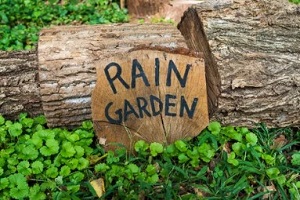 Rain gardens are landscaping elements that help direct water away from structures and reduce erosion. They consist of a basin filled with absorbent soil and plants that can tolerate wet conditions. Fill dirt is often used to create the basin for the rain garden, creating sufficient depth for proper drainage.
The fill dirt is piled up in the desired area, tamped down, and then covered with a layer of topsoil. The plants are then placed in the rain garden to provide further absorption and help prevent soil erosion.
Contact the Experts at Barclay Earth Depot
Choosing the right fill dirt and knowing how to use it can be challenging for repairing drainage issues, or for any project. Get professional guidance for all of your landscaping projects by contacting the experts at Barclay Earth Depot.
We provide top-notch fill dirt and expert advice to help make your next drainage project as easy and successful as possible. Contact us today at 941-621-8484 to learn how we can help solve your drainage problems with fill dirt.