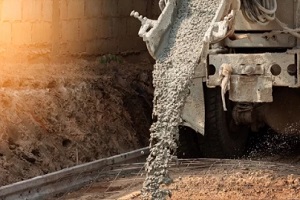 Sand isn't a one-size-fits-all material, with many different types used in construction, each with specific qualities and uses. Two of the most common varieties are concrete sand and masonry sand. While these aggregates may sound similar, their composition, texture, and purposes can differ.
Let's explore these two types of construction sand.
What is Concrete Sand?
Concrete sand is made from crushed stone, such as granite, limestone, and gneiss. It's one of the main components in cement, asphalt, and mortar mixes, thanks to its hardness and angular shape, which allows it to bind well.
Concrete sand generally consists of fine and coarse particles, so it can fill voids efficiently, while leaving a roughened texture ideal for bonding. You'll typically find concrete sand being used for projects such as:
Mixing concrete: The coarse texture of concrete sand makes it an essential ingredient for mixing strong concrete. It binds everything together while still allowing air pockets for expansion.
Layering under patios and walkways: A layer of concrete sand helps prevent cracking and shifting in pavers and bricks over time. It allows for drainage and provides a sturdy base.
Pipe sand: Concrete sand is frequently used to bed pipes during plumbing projects. This helps cushion and stabilize pipes in trenches.
Top dressing lawns: Mixing some concrete sand into lawn topsoil can help improve drainage and aeration in dense soils. It's also used on golf courses for sand traps.
What is Masonry Sand?
Masonry sand is processed similarly to concrete sand, but the particles are much finer ground. The end result is a construction sand with more uniform granules. While masonry sand can technically be used for some of the same applications as concrete sand, it shines in different areas thanks to its fine texture. Common uses include:
Playgrounds and sandboxes: The fine grains of masonry sand make it a safe, comfortable choice for children's play areas.
Volleyball courts and long jump pits: Masonry sand provides ideal traction and shock absorption for active sports applications.
Erosion control: Mixed with soil, masonry sand can create a thicker, more water-resistant barrier ideal for preventing erosion issues.
Mortar: Masonry sand is one of the key ingredients in mortar mixes. Its fine granules fill gaps efficiently and provide a smooth finish.
Key Differences Between the Two Types
Now that you understand their unique uses, let's look at some of the other significant differences between concrete and masonry construction sand:
Particle Size
This is one of the biggest distinguishing factors. Concrete sand particles can range from 1/8 inch to 4 inches in size. It has both fine and coarse elements. Masonry sand particles are much more consistent, typically no larger than 1/4 inch.
Texture
Due to the uniform particle size, masonry sand has a much smoother, finer texture than coarser, rough concrete sand.
Uses
While there is occasional overlap, concrete and masonry sand serve very different primary purposes. The coarse texture of concrete sand makes it ideal for strength and bonding in concrete, in contrast to the fine texture of masonry sand, which makes it preferable for finishing work.
As you can see, concrete and masonry sand share some similarities but differ significantly. So how do you know the best option for your upcoming project?
When to Use Each Type
One of the easiest ways to determine if you need concrete or masonry sand is to consider your project needs:
Concrete projects: For any project involving concrete, cement, or mortar mixes, concrete sand is most likely the best choice. Its particle size provides the strength, bonding, and finishing texture needed in these applications.
Landscaping and finishing work: For projects such as playgrounds, sandboxes, sports courts, and landscaping, masonry sand is preferable. Its finer texture provides a smooth, consistent finish.
Although you may sacrifice some strength, you can use masonry sand in a pinch for concrete/cement projects. On the other hand, concrete sand is too coarse for detailed finishing work and landscaping projects.
What to Consider When Choosing Your Construction Sand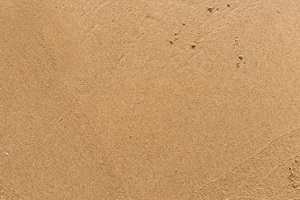 When choosing between concrete and masonry sand, the type of project you're working on will be the main deciding factor. Concrete sand will be the best option for cement projects where strength is crucial. On the other hand, masonry sand is a better option for landscaping and finishing work where a smooth, fine-grained texture is ideal.
Budget will also be a consideration. Masonry sand is often a bit more expensive than concrete sand since the particles are more precisely processed. However, you may ultimately need less masonry sand for detailed, finer work.
Rely on Barclay Earth Depot for Your Construction Sand
Selecting the right sand for your particular project is key to achieving success. You'll want to consider factors such as how the sand is made, the shape and size of the granules, cost, and availability in your area. Taking the time to match a sand's specific qualities to your unique needs will pay off in the long run.
If you need guidance selecting the ideal sand for your upcoming project, the team at Barclay Earth Depot can help. Contact us today at 941.841.1681 or online. Let our sand experts assist with choosing and sourcing the perfect sand to meet your construction and landscaping needs successfully.