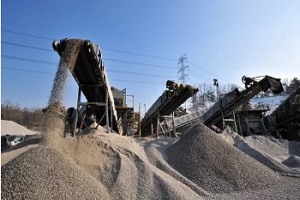 For construction projects, having quality aggregate is essential for ensuring the success of the project. Aggregate refers to a variety of materials such as sand, gravel, crushed stone and recycled concrete, all of which are used in combination with cement or asphalt to form a solid foundation. Using quality aggregate will ensure your project is able to withstand wear and tear over time.
In this article, we will discuss how to choose a quality aggregate for any construction project, providing tips to select the right type of material based on its unique characteristics. This article will also provide advice on avoiding common mistakes when choosing quality aggregate.
How To Choose Quality Aggregate
1. Review supplier quality assurance documentation to ensure the quality of aggregate being supplied is up to standard
Review quality assurance documentation from the supplier prior to purchasing aggregate in order to ensure the quality of the material being supplied is up to standard. Quality assurance documentation gives detailed information regarding the quality and authenticity of the materials.
This can include specifics such as the particle size distribution, quality control tests performed on each batch, a certification that the raw materials have been obtained sustainably and ethically, and other relevant information.
Having access to quality assurance documents allows buyers to make an informed decision when choosing their aggregate supplier. For example, they can be certain they are not buying a substandard product or materials contaminated with hazardous substances such as lead, arsenic or solvents.
2. Check for any inconsistencies in material quality by conducting a visual inspection of materials
It is important to check for quality aggregate during visual inspection to ensure the quality of the finished product. Poor quality aggregate can lead to reduced strength, durability and aesthetic quality of a construction project.
A visual inspection can also reveal any inconsistencies in quality such as cracks, imbalances in color and irregularities in particle sizes, which can indicate that an inferior quality has been used. Too few fines (smaller particles) or too many fines can lead to reduced strength and durability, while too much organic matter or clay contamination may reduce compaction characteristics.
The quality should be checked by inspecting the shape, size and color of the material before purchase and upon delivery.
3. Request and review certifications from suppliers that prove quality sourcing standards are being met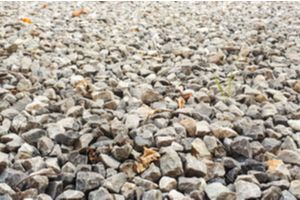 Choosing a quality source for aggregate involves knowing the background. Poor quality materials can lead to short-term and long-term problems, resulting in costly repairs or replacement. To ensure quality standards are being met, it is important to request and review certifications from suppliers that prove quality sourcing standards are being met.
For example, an ISO 9001 certification indicates that the supplier has met quality management system requirements and adheres to regulations. The certificate demonstrates that the supplier follows proper quality control procedures, resulting in consistent product quality.
Similarly, the ASME U Stamp certification is another indicator of quality assurance and shows that the supplier meets specific quality standards for pressure vessel fabrication and repair.
4. Ensure Good Gradation
Good gradation is one of the most important aspects in quality control when choosing quality aggregate. Gradation refers to the range of particle sizes that are present in an aggregate sample and determines how well-graded or uniform the material is.
Achieving good gradation requires a careful selection of types and sizes of aggregates, which will ensure maximum packing density and better workability for concrete mixtures or asphalt mixes. Properly graded aggregates have more voids between particles, making them stronger and less prone to segregation during transport and placement.
Good gradation also helps reduce costs by reducing the amount of binder used in concrete or asphalt mixtures. Additionally, proper grading can help improve drainage characteristics, allowing water to flow through more quickly while helping prevent blockages due to sediment accumulation.
How To Avoid Poor Quality Aggregate
When searching for quality aggregate, it is important to take the source of the material into account. Aggregates obtained from unreliable sources can contain contaminants, such as clay and silt, which can lead to decreased strength and quality of concrete.
Additionally, these materials may not meet the requirements for quality specified by building codes or other standards. As such, it is essential to ensure that any aggregate purchased or used in construction projects is sourced from a reliable supplier.
Also important is inspecting any delivered aggregate for quality and consistency. Visual inspection should be conducted prior to use in order to identify any foreign materials, such as excessive dirt or organic matter, that may affect quality. Further testing may be necessary depending on desired quality levels; tests for particle size distribution (PSD) and gradation are common methods used to measure the properties of aggregates.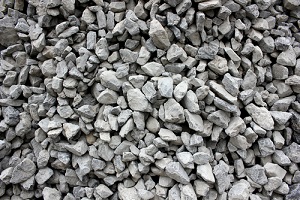 Finally, when choosing quality aggregate it is important to consider if the product is cost-effective. A wide range of materials are available on the market with varying levels of quality and pricing; while higher quality aggregates generally come at higher costs, they often provide more consistent results over time and require less maintenance than lower-quality options.
Finding The Perfect Aggregate For Your Next Project With Barclay Earth Depot
Choosing quality aggregate for your next project is essential to ensure the longevity and durability of your final structure. It's important to evaluate a range of factors, such as size, shape, grading requirements, material composition and more when selecting quality aggregates. Additionally, it's also wise to check with local regulations regarding acceptable materials that may be used in construction projects within specific areas.
By keeping all of these considerations in mind, you will be making an informed decision that will help benefit the success of your project long term. For more information, contact the team of quality aggregate experts at Barclay Earth Depot today at 941-621-8484.