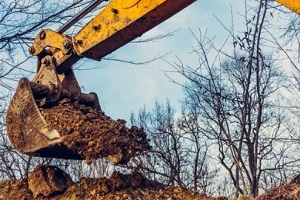 Are you looking for ways to dispose of excess fill dirt? Fill dirt is a common byproduct of construction projects or landscaping activities, but getting rid of it can be a challenge. Fill dirt contains small stones and other debris that can make it difficult to remove from your property.
It may also contain pollutants that could be harmful to the environment. Fortunately, there are several methods available for disposing of extra fill dirt safely and effectively.
Fill Dirt Disposal Options
Fill dirt disposal is an important consideration for both landscaping and construction projects. Any leftover soil from excavations and other activities should be disposed of properly in order to avoid environmental issues.
Dumpster Rental Service
The most popular option is to have the dirt hauled away by a professional dumpster rental or junk removal service. This will ensure that the soil is taken away safely and responsibly. The service can also provide advice on where the fill dirt should be disposed of, as well as any documentation that may be required.
Junk Removal Companies
To remove excess dirt from construction sites and landscaping projects, junk removal services provide a cost-effective and eco-friendly solution. These companies generally offer two main services for disposing of fill dirt: on-site hauling and off-site dumping.
On-site hauling involves having the waste hauled off premises by truck, while off-site dumping means taking the dirt away to a designated landfill. Both options have their benefits and drawbacks.
On-site hauling requires that you have access to suitable transportation methods such as flatbed trucks or trailers, while off-site dumping may require travel costs depending on where the landfill is located.
Offer the Dirt For Sale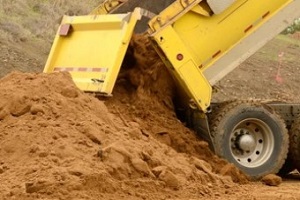 While traditional methods of hauling the dirt off site or burying it can be costly and labor-intensive, selling fill dirt online brings several advantages.
Using an online marketplace can make it easier to find buyers who are interested in purchasing your excess soil. Fill dirt is often used for various types of gardening, landscaping and even other construction projects. There are usually a number of potential buyers looking for the right type of soil on sites such as Craigslist and Facebook Marketplace.
In addition to making it easier to find interested buyers, offering fill dirt for sale online also makes the entire process more efficient. The buyer can easily search through listings on the marketplace and purchase exactly what they need without any wasted resources or effort.
Use as Compost
Another option for disposing of excess fill dirt is to use it for composting purposes. Fill dirt can be mixed with organic materials such as leaves and grass clippings and used as mulch around gardens and trees, helping retain moisture and nutrients while fertilizing plants without having to use chemical additives.
Fill dirt can also be used in raised beds if the soil quality tests are positive for suitable growing conditions. Composting with fill dirt has a number of benefits, including reduced waste output, healthier plants, and improved water retention in gardens and flower beds.
Fill Dirt Recycling Options
Recycling your excess fill dirt is great for the environment and can help to make use of the materials. Some of the most common options include:
Give Fill Dirt To Landscaping Supplier
One option is to give your excess fill dirt to a landscaping supplier; it may be used as part of their next project or sold at a discounted price. This way, instead of the dirt ending up in landfills, it is recycled and reused by someone else who needs it, saving resources and reducing waste.
It is important to note that different suppliers have different requirements when accepting fill dirt from customers. You may need to pay a fee or provide proof that the soil has been tested for any contaminants or hazardous material before donating it.
Store It
Fill dirt can easily be stored away for later use to enable you to get the most out of the soil. Tp store fill dirt, all you need are a few soil storage bins. Once you have filled the bins, be sure to store them somewhere that is safe from direct light.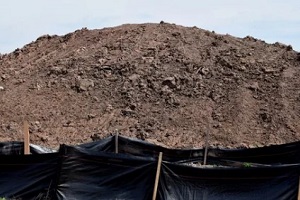 In the future, you can use this stock of dirt as a foundation for a plant bed, a new landscaping project, or to redo an existing area of your yard or plant bed.
No matter which method you choose, getting rid of excess fill dirt properly is important for both meeting regulations as well as ensuring a healthy environment now and in the future!
Understanding How To Dispose of Fill Dirt With Barclay Earth Depot
In order to find the best solution for getting rid of extra dirt, be sure to consider local laws and regulations as well as your budget and timeline. Fill dirt can be disposed of at landfills, recycling centers, compost sites, hazardous waste facilities or through soil reclamation programs.
Each disposal option has its own pros and cons that must be weighed before deciding on the best course of action. With careful planning and consideration, you should have no trouble disposing of excess fill dirt in an environmentally responsible manner. To learn more, contact the team of experts at Barclay Earth Depot today at 941-621-8484.